Ok, this is probably not the mega horse power engine we are about to witness today, but when it comes about modification skill, the engineering surprises! With a lot of substantive alternation, the 125cc equipped Yamaha Gladiator turns into a pleasing Dirt bike to play around. The bike was build by Chandigarh based Air Art Garage.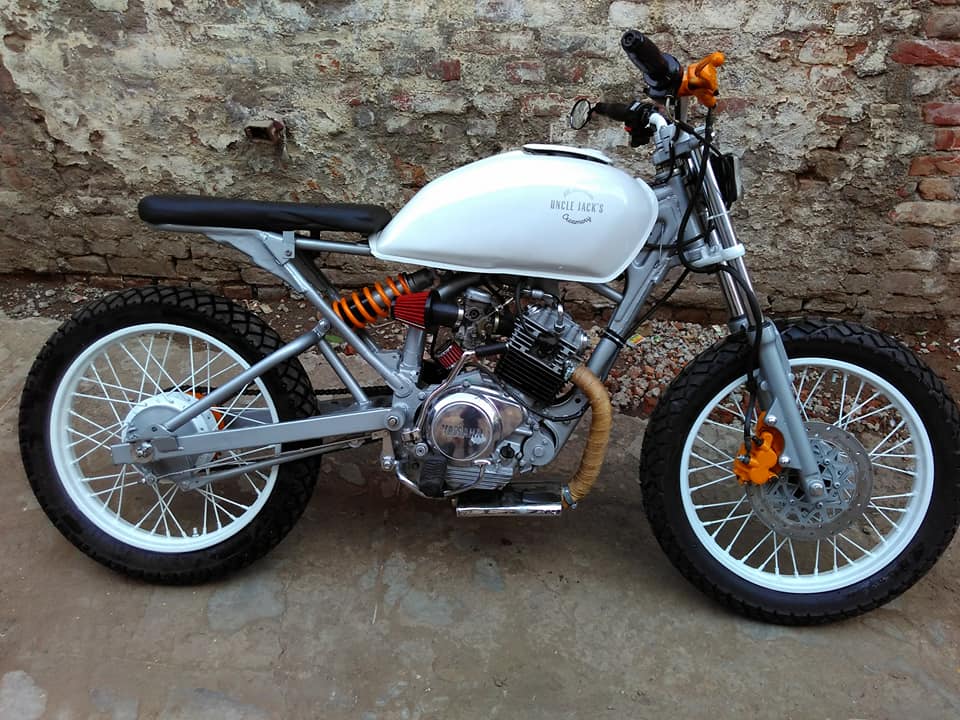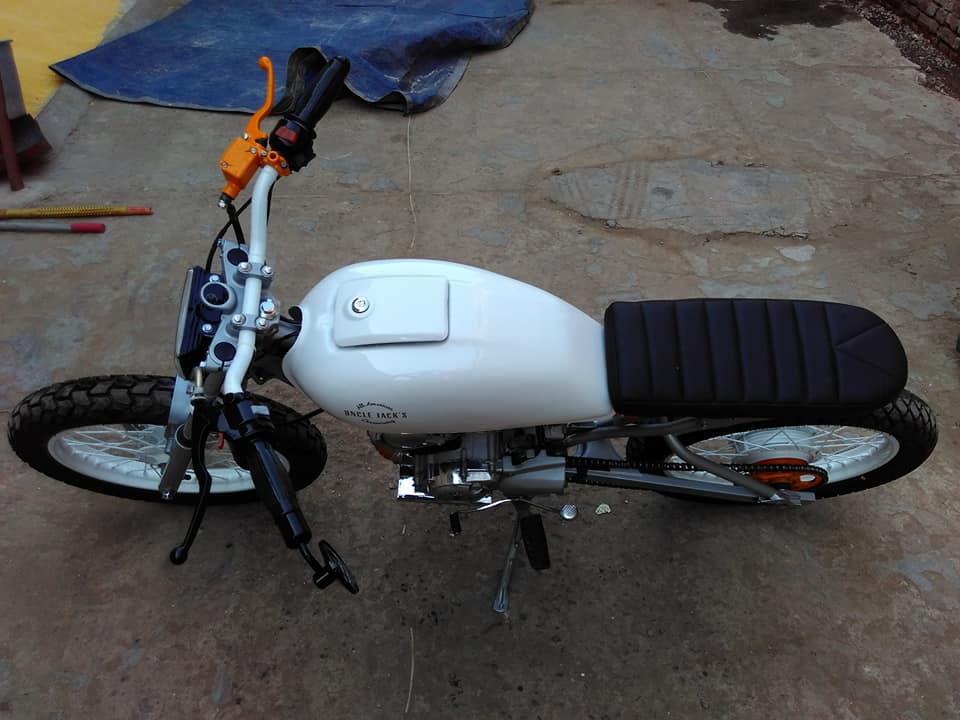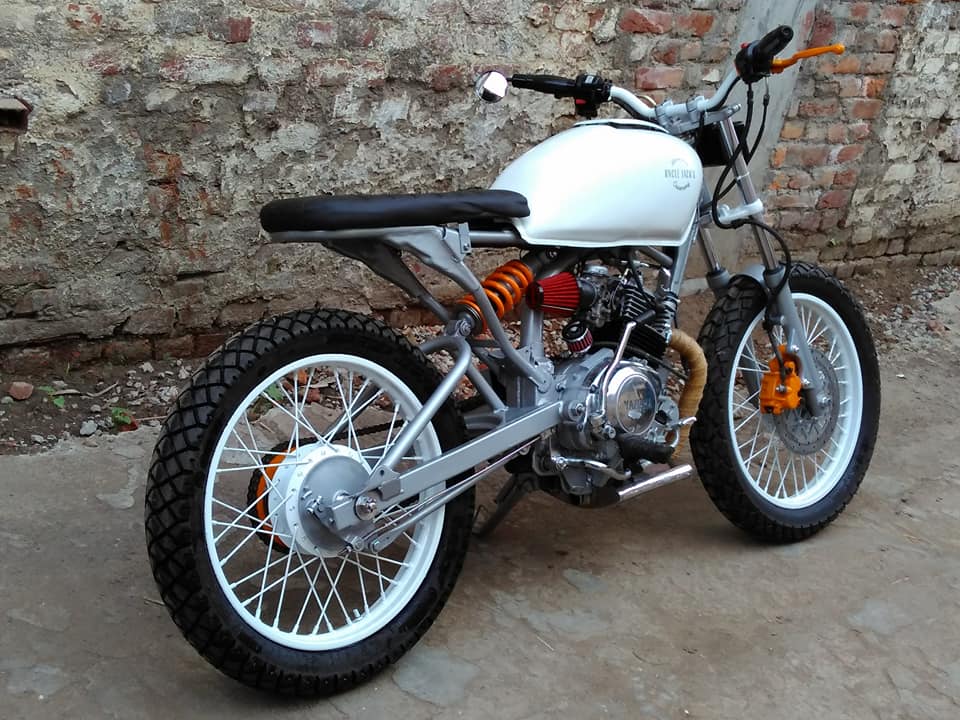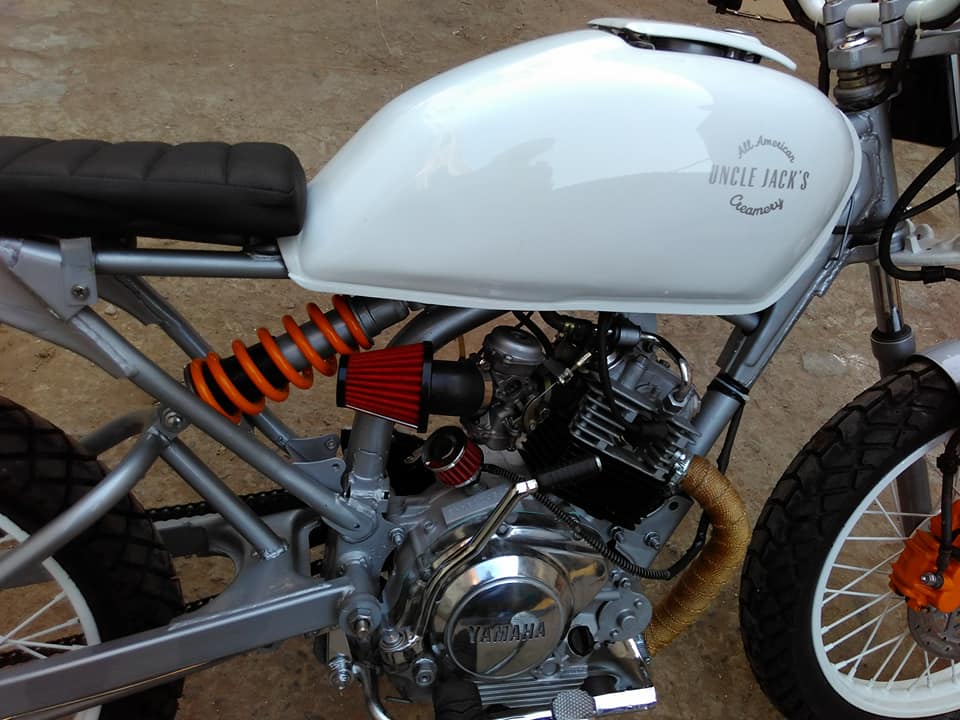 "This is build from air art garage , I am running automotive airbrushing studio cum bike customization buisness based in Mohali – Chandigarh .I have attached pictures of a motorcycle build for a client its a total transformation of motorcycle aesthetically and technically."
Contact-
VIKUL PAUL
Call – 9736322777 Facebook
Note : Please mention us (350CC.com) when you contact Air Art Garage.

Facebook Comments