Walled City Customs, named after the walled city of Ahmedabad from where this custom shop hails. Designed by an old timer, a mechanical engineer and a motorhead. Both these guys are history buffs too. They wanted their first build to stand out by design and by name. So Saladin is named after the legendary king Salahuddin who fought against the crusaders and won the battle and hearts of his foes.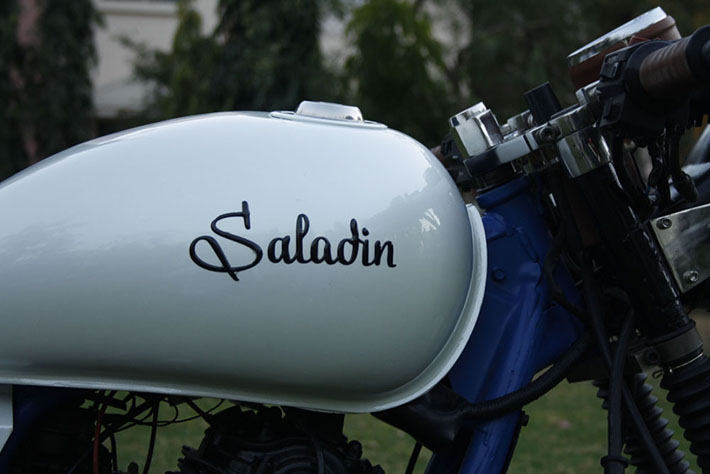 This bike is based on pulsar 150. The chassis has been chopped to accommodate the bulky tank and the bespoke wooden seat. This gets a tyre configuration of 17" in the front and 15" in the back. The triple trees were machined out of stainless steel for the rims which had larger PCD to for larger disc brake. Front suspension are stock with thicker axle. The rear swing arm isn't stock and gets a monotype suspension.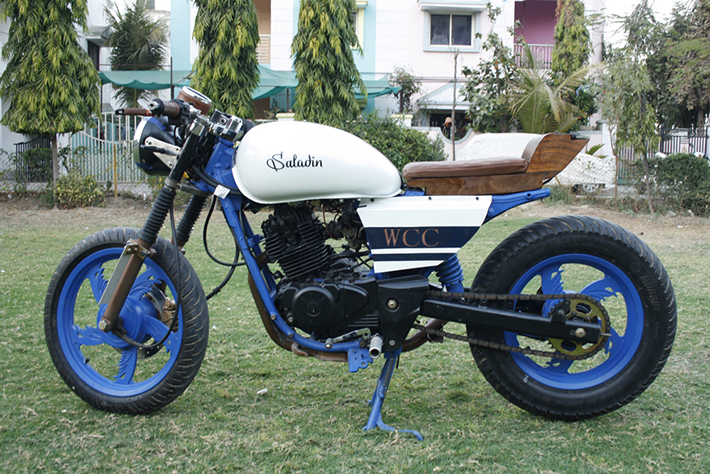 Along with the triple tree, the clip-on handlebars were also machined out of Stainless Steel castings.

The foot pegs are knurled out of SS rods.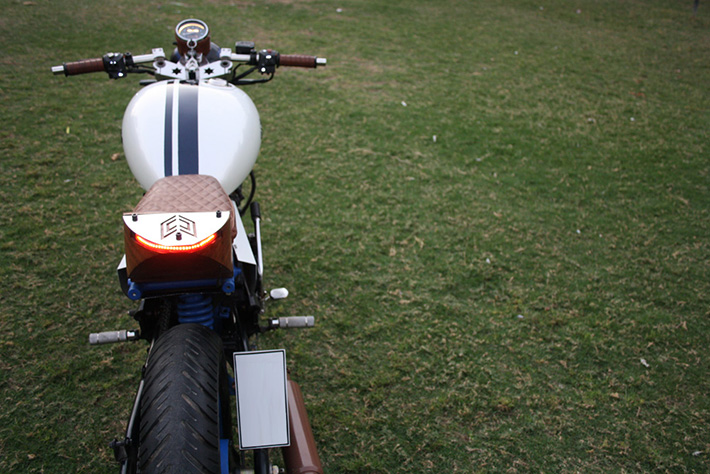 The rear wooden seat and the laser cut SS cowl plate stands out with the leather upholstery. The multi function LED fits in like a glove. This wooden seat was machined out on a lathe machine.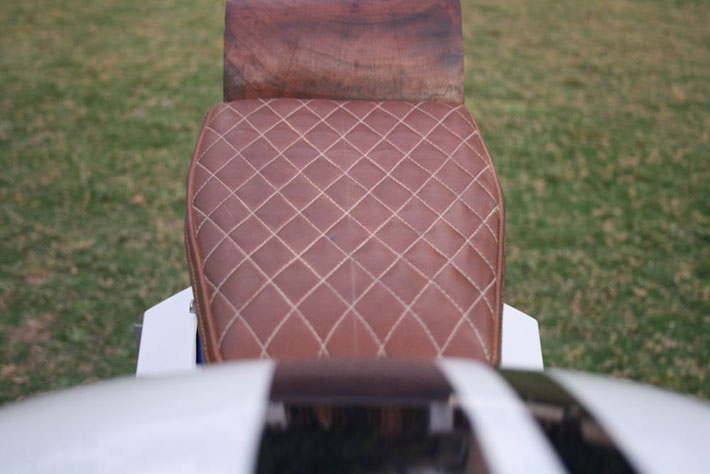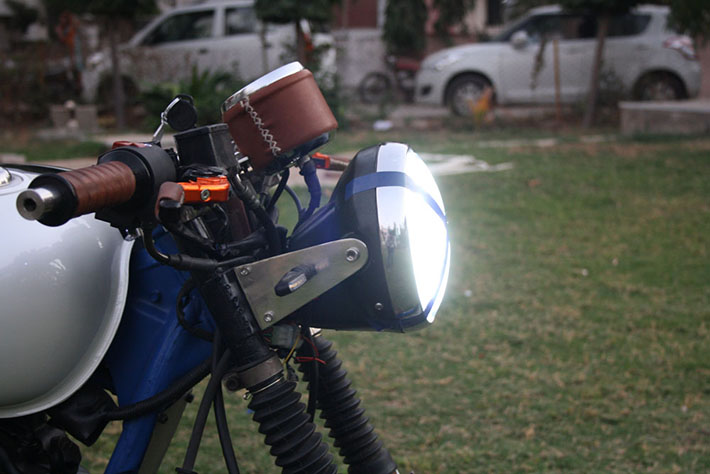 The side panels bear the initials WCC with leather sheet in the back.
There are leather grips on the handle bars. Also the speedometer gets a leather cover adding to the individualism of this beauty.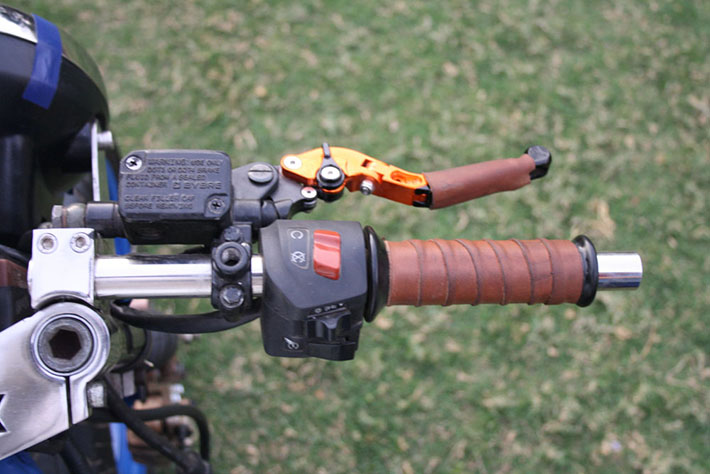 Saladin has the classic off center stripes with the Saracen colors of blue and white.
Contact
Facebook Comments