In the era of affluent motorcycle scene, motorcycle enthusiasts are now turning to custom bikes as a good-looking, affordable to run, personality-reflecting alternative to beating the gridlock. Motorcycle designers from small cities, are rewriting the rules of how bikes should look. And it's a pleasure to find them and share with all you motorcycle freaks, today we have a modified 350cc Royal Enfield, which turned into a exquisite Bobber by 10 Mile Customs of Jaipur.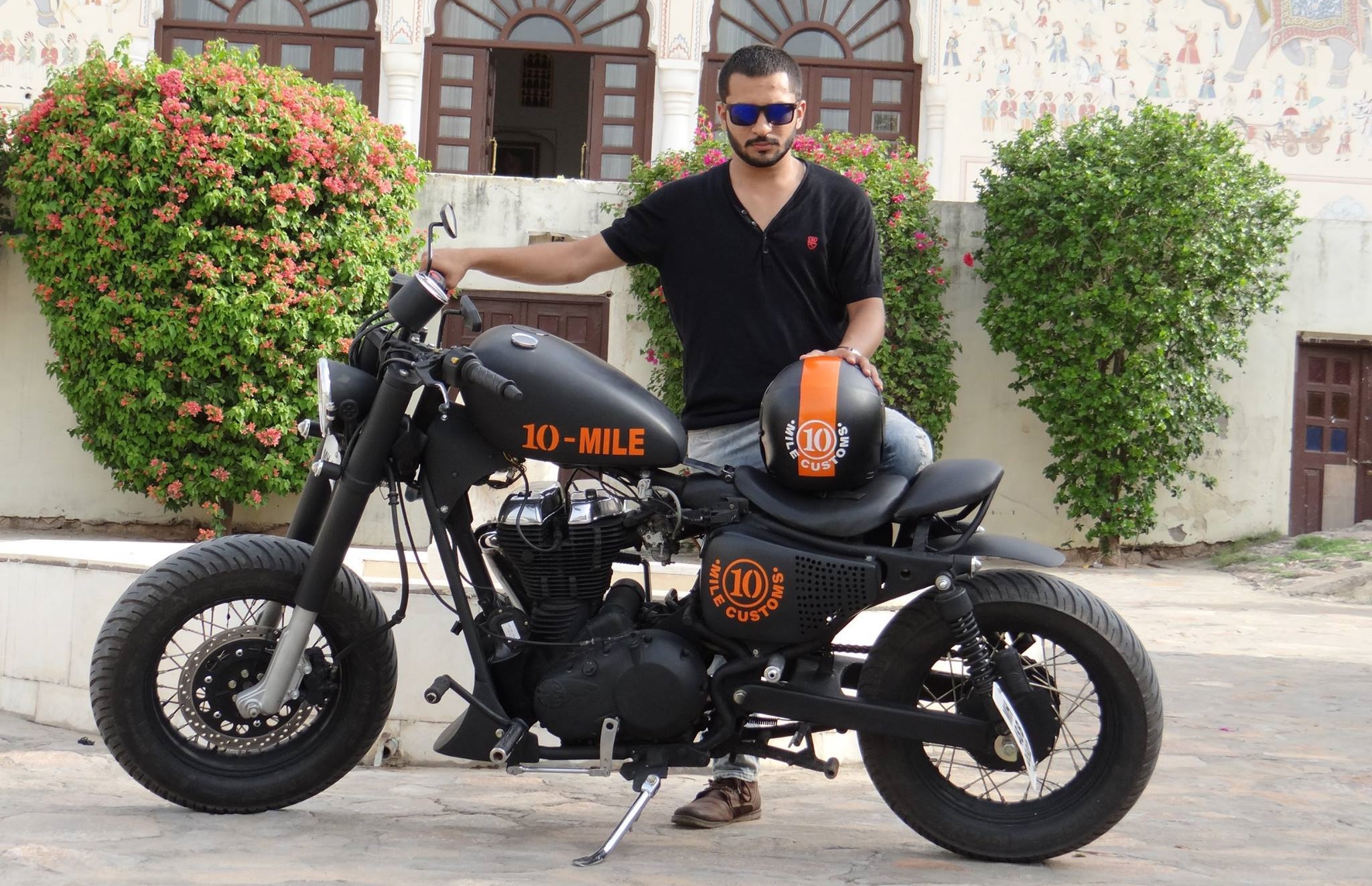 Sameer, the former of 10 Miles Customs has started his workshop in recent past in Jaipur cty and this was a sodden attempt of building a naked bobber using our cherished Royal Enfield base. He followed some basic streak of a bobber and the outcome is pretty exciting. About themselves they say, "We customize Enfield bikes for people in a good price so everyone can get different and better Enfield from other people.it took at least 3 month to make a custom bike we want to help the labor class people cause we believe in hand work and those people who they work for us they can earn good money for there family's so there kids can go to good schools and can get good educations if you want to change your Enfield come to us". Here are some more photos of this neat bobber you might love to stare.
Contact
10 Miles Customs
Hathroi fort, Jaipur
Rajasthan – 302001.
Email:raza10miles@gmail.com
Call : 0787 7625 202, 0958 7214 234
Facebook | Instagram
Photography Courtesy : 10 Mile Customs
Note : Please mention us (350CC.com) when you contact 10 Mile Customs.
Facebook Comments