The craze for cafe racers in India is on a high these days. With people using different skills and all resources available everyone is trying to build their own cafe racer. Same goes here as Tejas Manek gets his hands dirty to build a neat looking The PulRacer. Powered by 200 cc DTSI engine from a Bajaj Pulsar as the donor bike , this bike looks great in all shape to give us the retro theme of the 50s & 60s.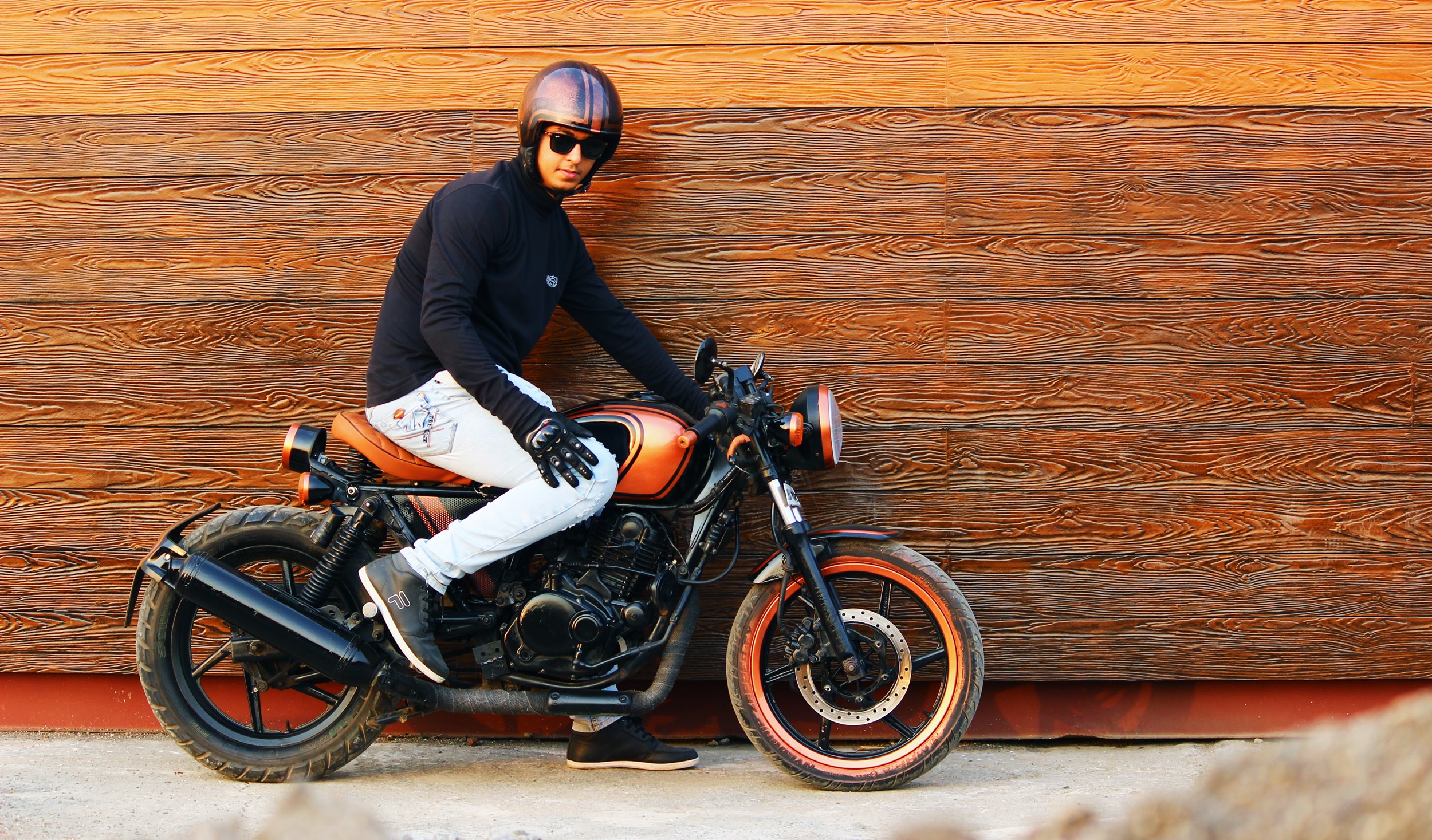 Tejas Manek, the boy behid the build, a student of automobile design at DYPDC School of Design, Pune shared his experience with us, "Being a student of Automobile design , I was more inclined towards cars than bikes , until one day i got this idea of building my own custom bike . The Bajaj Pulsar , one of the most common bikes to start off with . The interesting feature here is the foot level position that have been shifted back from the stock and raised slightly higher to match his height. The color scheme looks great with copper as the highlighting color over black."
Contact
Godwon no TX 2/3, Veer Sambhaji Nagar
LBS Marg, Mulund west
Mumbai, Maharashtra
Call 076665 5498
Facebook | Instagram
Photography Courtesy :Guns and Hoses – Custom Paint Studio
Note : Please mention us (350CC.com) when you contact Guns and Hoses – Custom Paint Studio.
Facebook Comments