Blessed with pristine beauty, North East is one of the place you would fall for! There are greenery, the hills, the music…and yes the Motorcycles..and building them. Building a custom motorcycle takes patience, the right knowledge, basics of Motorcycle history and or course the sense of beauty.I personally admire utterly bizarre retro-futuristic styling bikes a lot! So the new call from Lalchhanhima Vangchhia excited us as we were witness of his previous bikes on our small blog – One modded Electra 4s and another RD 350 Cafe Racer. This time we've got another Bobber from the builder!
There is a lot of love out there for the old school bobber motorcycle. Though the term "Old School" has been over used lately, it still holds up for the purest that knows what he or she is talking about. Although a lot of folks will tell you the bobber style — bobbed fenders, the fuel tank, the headlights or even the tyre sizes! Here we have got probably the best example of a everything ~
About the builder, Lalchhanhima shared us "..well the builder is the same guy who did my earlier Electra and the RD350. We call him – "MS-a". He is a government servant and he modifies motorcycles during his leisure. Well..most of the pictures were shot by me using my DSLR, Canon 550D.( except the ones where I am riding the motor)" adding here, we loved the shots!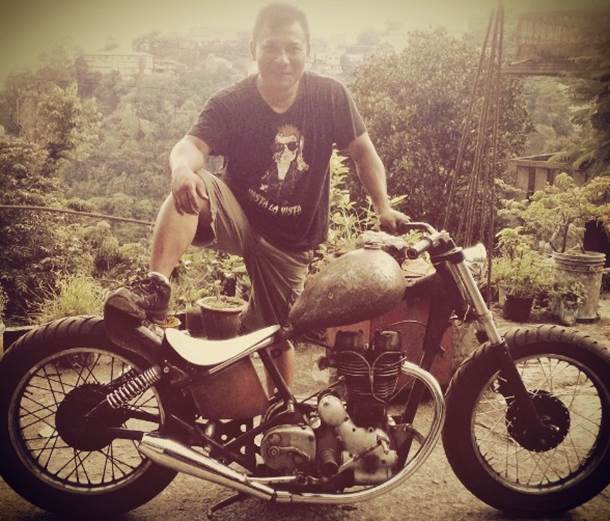 Here we've got the builder Lalmalsawma, can be contacted via 09436140039, however he is from Mizoram. Ring him in case you would want to add some beauty to your toy!
Facebook Comments