All motorcyclists have their own taste of what a one-off bike should look like and have their own preferences when it comes to factory built bikes. Some like the Cafe racer style, some like the old school chopper look, and there are bikers passionate about bobbers. Now imagine if you own a small size of engine and you want to upgrade your presence, probably OLX and then a new bike is most conventional way. However, some guys just don't want to give up with the subsistent bike they have, no matter how small the engine size is, they keep digging on restoration.. and sometime the outcome surprises you. We have today one such example, chopped a 100cc LML CRD bike by Two Brothers Customs from Baroda, Gujarat, and the consequence is a cool looking bobber!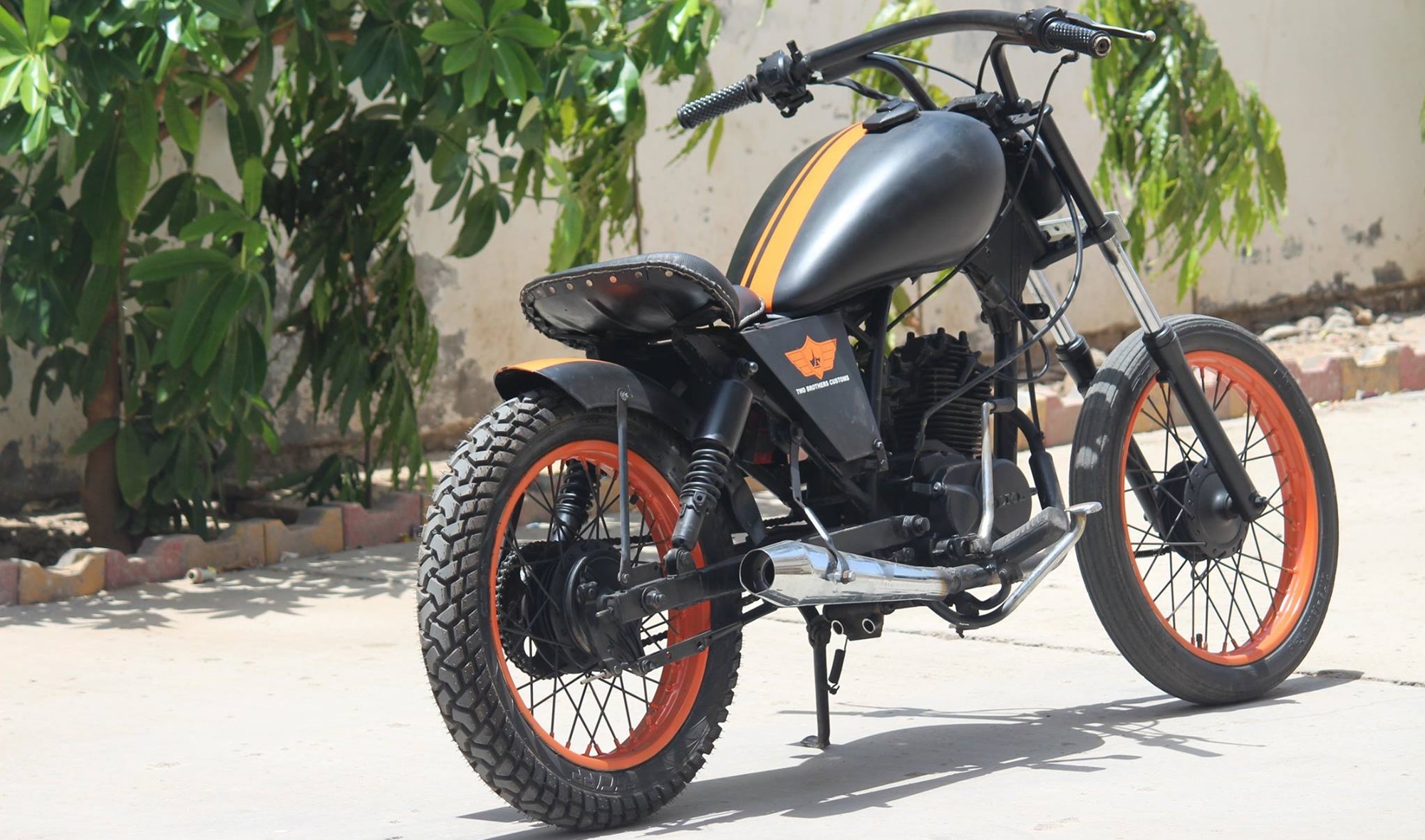 Bhaumik of Two Brothers Customs shared few lines with 350CC.com – "My name is Bhaumik and my best friend come brother Marmik. We are doing this customization work together. This bike took us one week to build. The parts like gas tank was of Yamaha Enticer. And the swing arm was extended 5 inches to get the stance. As well it was a fun to build."
Contact
Two Brothers Customs
Bhaumik Marz: 9998331205
Marmik Patel: 8980088307
Broda, Gujarat
Facebook
Photography Courtesy : Two Brothers Customs
Note : Please mention us (350CC.com) when you contact Two Brothers Customs.
Facebook Comments