Exhaust upgrades are usually expected to result in increased power and improved performance. Your motorcycle's exhaust system has the all-important task of venting spent exhaust out of the tailpipe. However, stock systems are restrictive and designed for the sake of noise-reduction and the manufacturer's bottom-line. Like all other motorcycles/cars, Royal Enfield's deed over reducing the noise is tantamount since they had implemented UCE heart. Almost every next Royal Enfied owners now a days miss the old thump of CI engine, so majority of the buyer intent to go for a loud aftermarket exhaust pipe. A performance exhaust system releases the stranglehold on your vehicle's engine for a big boost in performance and sound. Here goes another real time experience of using another exhaust on my Royal Enfield – I was using multiple silencer on my UCE over past years and this time I got a Khalidaro Short Shift exhaust system from Khaidaro Design. Previously I was using Khalidaro Cannon performance exhaust which delivers the most appreciated exhaust note, among all the available Royal Enfield silencers! However, since the price segment is in different class, comparing both is not a health competition. You can check out the review of Cannon here. best royal enfield silencer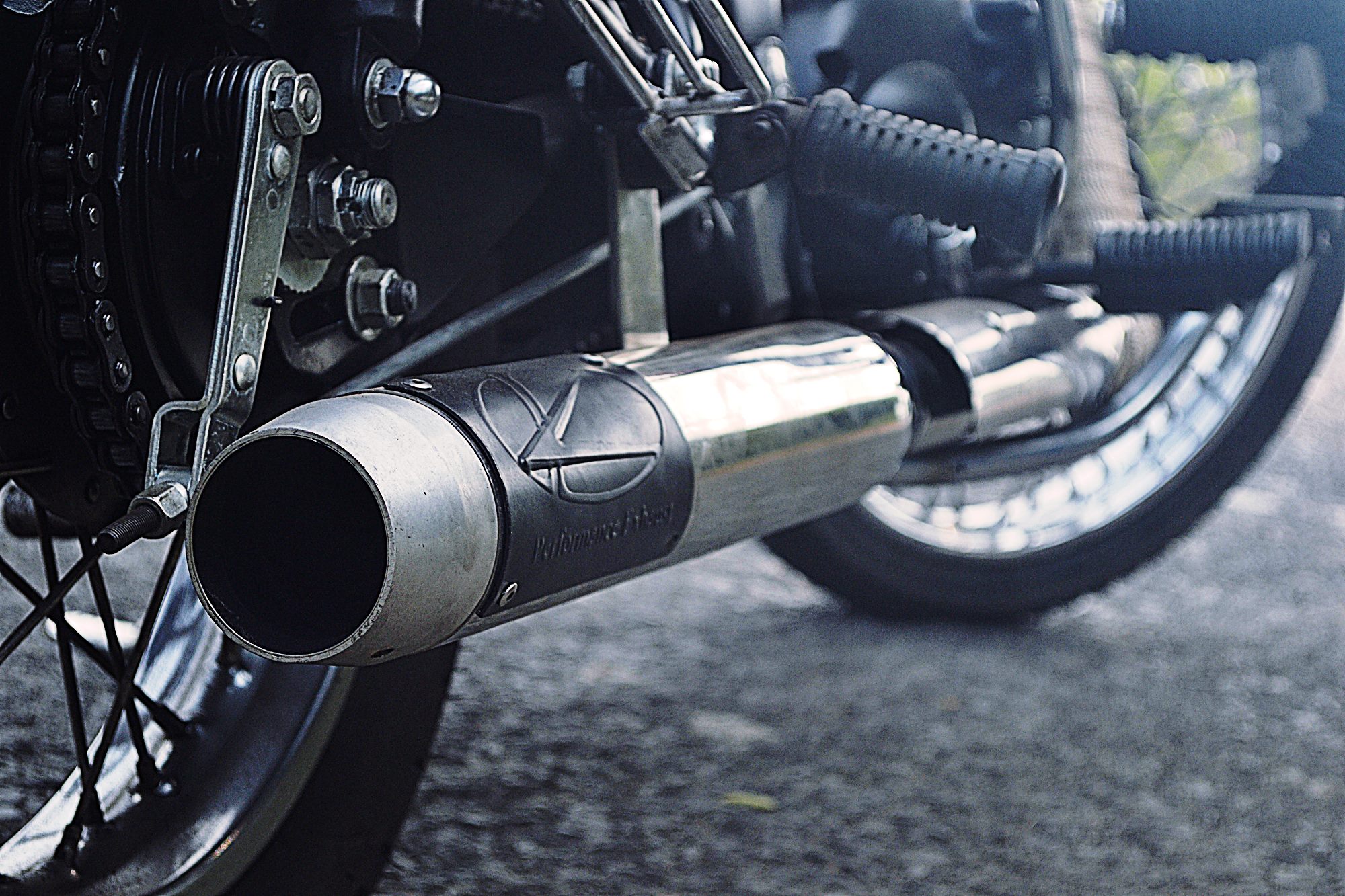 In a fine morning, the rigid package arrived and at first look I liked the slick outlook – a spanking eye-catcher with a solid stainless apparel! Not a comparison, just a thought, some dudes may not like the bulky appearance like Cannon, specially who wants the chopped off style. However, most of the bikers I met, enormously appreciate the Cannon in every aspect. The Short Shift is equipped with rich specification, like all other Khalidaro products, they delivers affluent quality and classy feel (yes they are not cheap either) –
Stainless steel 304 L
1260 degrees heat bearing glasswool
Aluminium nozzle
OEM fit
1 year guarantee
Free service for 2 years
Upgrade option available
What I liked, best part the Khalidao products is the warranty and after sale service including up-gradation which can be done after years – probably there is no other competitor in all other after market Royal Enfield accessories in this segment.
Performance : The most significant change what I feel over a month of using, the initial acceleration – the initial was improved immensely. Almost I was testing in all the red signals in city ride and I had the win win feel when signal goes green! So Short Shift scored here strongly. During the longer ride, it delivers decent comfort in terms of stability. I felt the vibration was reduced slightly in longer run. The exhaust was used in India Speed Week drag race, however Anirban, the compititor, didn't score the top as he was using a 350cc, and surprisingly 500 cc bikes were pushed into the same segment! Sharing his experience, he noted the acceleration improvement during the initial race.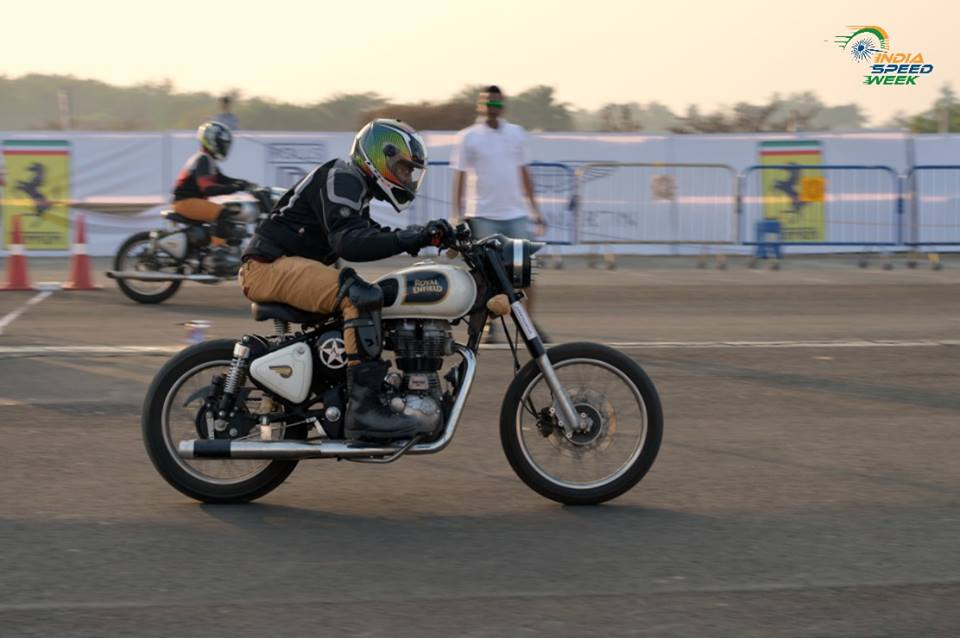 Mileage : The fuel efficiency is something what one should fundamentally consider even if they claim not to discuss mileage of a Royal Enfield. It is important, a good mileage is important for economy as well as for bike health. However, I get the same mileage which I used to get in a stock, which is a notable point as for all the after market silencer, we experience a little mileage lose.
Appearance : Like I mentioned earlier, I personally liked the slim version of the Cannon kind of exhaust. It is less heavy and that should be a positive sign. The one who wants a drag style, off-roader scrambler or a cafe racer, this one could be a great fit. And most importantly the exhaust note – delivers loud and sweet thump, and as I used the early version for about 2 years, I believe this one too wouldn't fade away in time, like ALL the available exhaust in EVERY price tag – I repeat!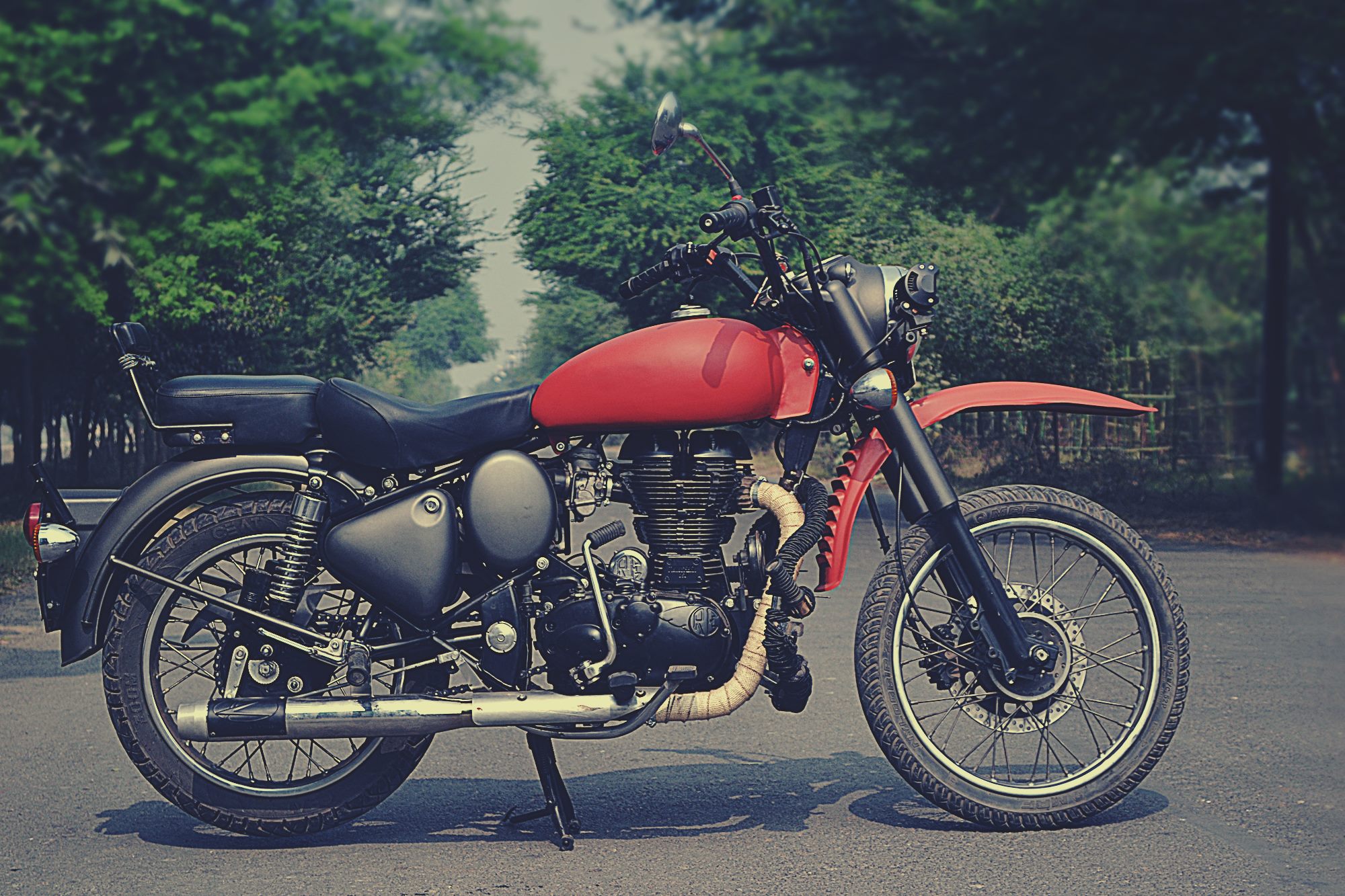 Overall Short Shift is a top scorer in price tag of 8000 INR (roughly 115 USD) segment. For me, compromising with sensitive motorcycle accessories for price could result a disaster output, I would rather stick to the stock accessories instead of buying cheap bike parts.
For query you can reach to Khalid directly or Deepika (sales executive)
Phone :9769662080/9833892080
Office Address:

A-301 pink Appts , near 7 bungalows garden ,
J.P Road, Andheri (west),
Mumbai-400061, Maharashtra

Workshop/ factory Address:

Khalidaro design Shop No.7, shafee compound,
Raghvendra Mandir Road, Near Amit glass signal
Off S.V Road, jogeshwari (west)
Mumbai, Maharashtra
Please mention us (350CC.com) when you contact Khalidaro Design.
Facebook Comments