It was more than a year since I was searching a reputed Custom Motorcycle Workshop in the City of Joy Calcutta, became Kolkata now. Kolkata, having  the sudden passions, the cheerful chaos, the utter contempt for mere commerce, the fiery response to the smallest provocation and it has the strengths. Calcutta embodies the Bengali love of culture; the triumph of intellectualism over greed; the complete transparency of all emotions, the disdain with which hypocrisy and insincerity are treated; the warmth of genuine humanity; and the supremacy of emotion over all other aspects of human existence. Some says "That's why Calcutta is not for everyone. You want your cities clean and green; stick to Delhi. You want your cities, rich and impersonal, go to Bombay. You want them high-tech and full of draught beer, Bangalore's your place. But if you want a city with a soul, come to Calcutta."
Since a year I, literally, couldn't find a branded and promising name who will custom your Bike in Kolkata, I used all possible offline and online source but then also couldn't find one with a brand name. Finally I ended with these guy's shop, Highway Customs.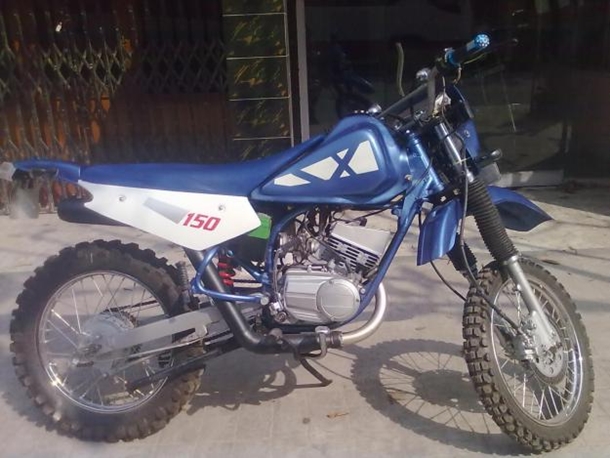 They say , Highway customs is a group of enthusiastic riders whose only is motto to give the bike lovers the chance of riding and owning the bike of their dream, which no one will have in their vicinity, which will be one of a Kind and a Signature bike. A machine that people worship, a machine which will force people to turn back while passing it. Highway customs receives your own old bikes and modifies it into a customs dream machine, which you have forever dreamt of. It presents you with the best of your desired features and enriches personality and elevate your confidence as well as your societal strata. We are a team of custom bike designer, we are specializes in custom choppers, bobbers, baggers, pro street bikes. We customize sheet metal into original designs is what sets our custom bikes ahead of the competition. Designs range from custom fenders, gas tanks, frame, handlebars, and exhaust – to trick "one of a kind" personalized pieces. Creating one off parts comes naturally while building and designing custom bikes from the ground up.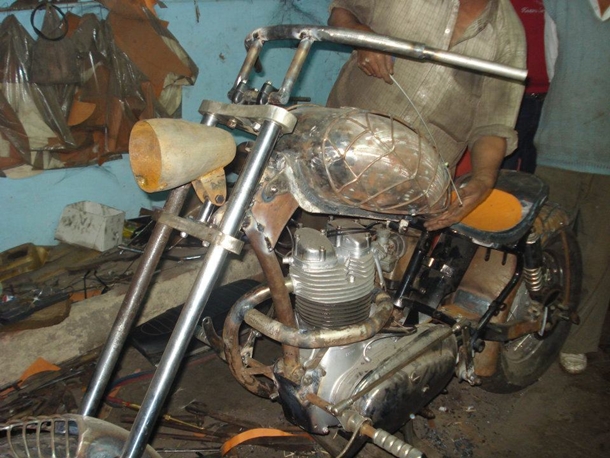 Something interesting is they have a integrated advance and sophisticated software which can give a true visual of your custom Bike in 3D. So one can literally visualize the actual design and the graphic of the bike before it is actually made. This sounds very unique and amazing concept to see your dream motorcycle in the computer screen.
Still why Highway Customs? They said
We are drastically transforming the entire bike scene in the city of joy!
We are the only ones who'll customize your bike's body and performance better than anybody in town.
We are capable of turning your "Rat" bike into your "Dream Come True" bike.
Certain bikes come with certain mods, such as- Enfields will be transformed into choppers. RX 100s or bikes in that kind of category will become into dirt bikes and Pulsars, CBZs, Apache, etc. category will be the best looking super bikes you've ever seen!
Your bike will be made just the way you want it. If you want just the body, we shall provide that. If you want the performance boosted, we'll do that. Or you can even choose the whole package which includes body design, engine upgrade and custom paint jobs.
Deliver genuine "one of a kind" body parts to each bike. Body parts consisting of carbon fiber are fabricated to match the design of your custom ride.
Cylinder capacity of an engine is increased; air filters added, pistons changed through upgrades done by skilled engineers.
Unique custom paint jobs. No bike will be the same
If your bike is like 20 odd years old, give it to us and you shall be given a brand new Signature bike.
What you see is undoubtedly nothing you have ever seen in our city till now.
Many grow "special" relationships with their bikes through the ages then the time comes         when they have to make that tough choice of selling their bikes even when they don't want to because of the worn-out / out-dated parts. We remove that tough choice! We'll give you back your bike with new and improved parts so that your relationship can last longer.
Why Highway Customs..? Simple, cause we guarantee to make heads turn.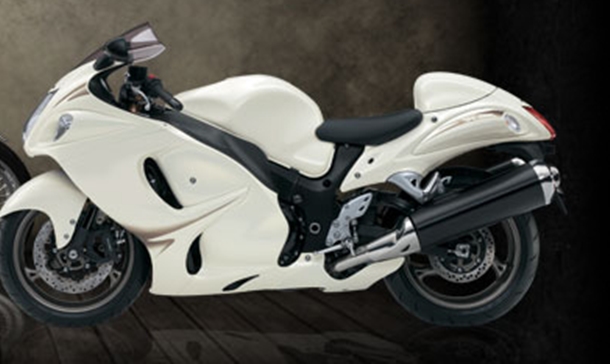 I've seen their work and was really impressed by the chopper made by them. And since you are reading this, I'm pretty sure you are another crazy motorcycle fan and was willing to make a difference. You better go and talk to them soon.
Showroom and Workshop
858, Rajdanga. Main Road, Kolkata – 107
Opp – Gitanjali Stedium / Acropolis Mall
(few steps after Ruby General Hospital, Siemens or Gitanjali Stadium )
Call : 09831872000/ 09830043403
E Mail : reachus@highwaycustoms.com
Update : The Shop is closed now. (10/23/2013)
If you call, please mention that you have found them from our website (350c.com).

Photo courtesy: Highway Customs
Facebook Comments