With the growing trend of custom motorcycle popularity among youngstars, we have been witnessing plenty ingenious motorcycle builders in each corner of the country. And what I like about Ayas Custom Motorcycle is the individuality of choosing the donor bike. Unlike all the mainstream builder, they dig their hands on smaller engines and do the wonder. This time a 100cc Hero Honda and, possible most clean transformation of a naive commuter.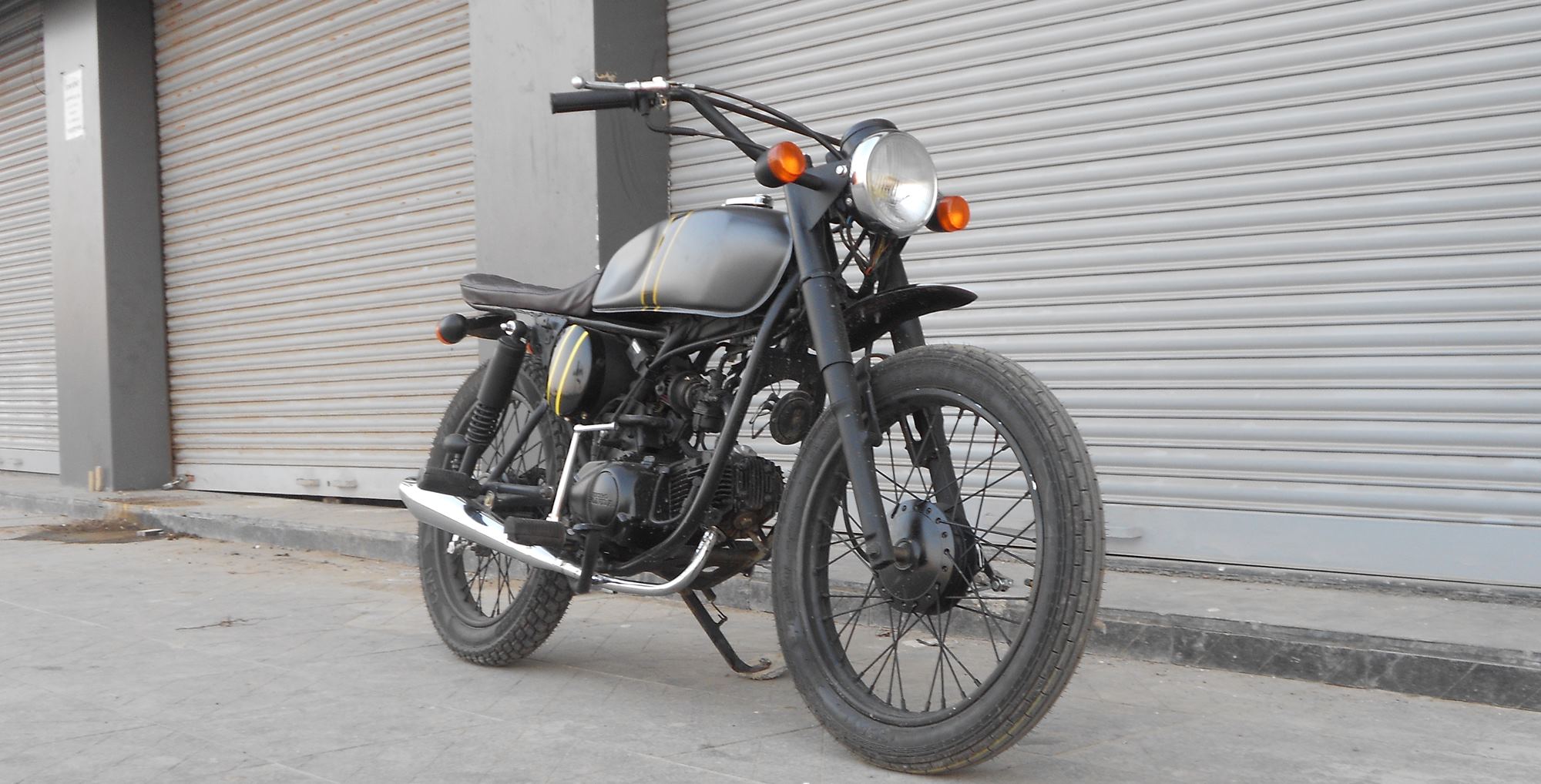 Ayas Customs Motorcycle is a Pune based motorcycle outfit, building a custom motorcycles on order basis is what they do, having client base from all over country including basti, bihar, pune, mumbai to telangana, hyderbad etc.
The team recently promoted to Car Customization and was appreciated by enthusiastics. The current build is custom Tracker, includes custom bodywork, paintjob, leatherwork, brasswork. The entire alternation for such modification would cost around 48k.
Contact
Ayas Custom Motorcycles
ayascustoms@gmail.com
Call : 91-7276632084
Pune
Facebook | Twitter | Pinterest
Photo and Info : Ayas Custom Motorcycles
Note : Please mention us (350CC.com) when you contact Ayas Custom Motorcycles.
Facebook Comments