So, we are at the close of the year – Once again the holiday season is approaching and with it, the end of another year! Party, season greetings, music, liquor make us real busy all during the last week…Ghosh! So better call today's bike our "season's greeting"..it couldnt be better than ending the year with the latest build from Art on Vehicles Customs of Pune, Maharashtra ~ a Cafe Racer using my standard 350 model named as Freedom!
We are beholden to Vinod, who briefed his entire journey of building this eyecatcher stunning beauty..and thankfull once again for using such nice notes for us – we are honored!
"Firstly let me congratulate you guys for creating such an amazing platform for people to share and discuss about the Cutom build. Its a pleasure reading new stories, updates and to know how the 2 wheeler modification industry is maturing in India and setting a trend of its own.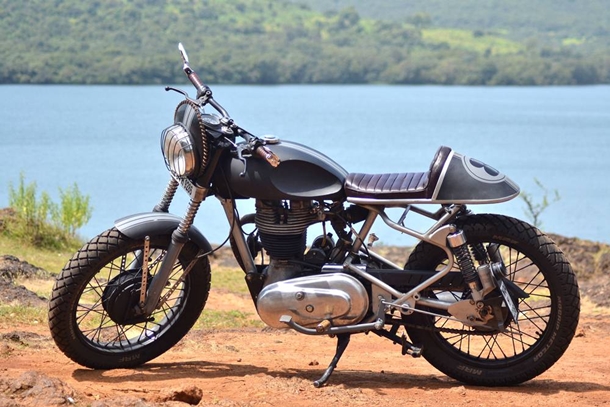 I'm the designer and bike builder from "Art on Vehicles Customs", a start-up Custom build workshop based out of Pune. I would like to share the details of my first build, a Cafe Racer using my standard 350 model named as "Freedom".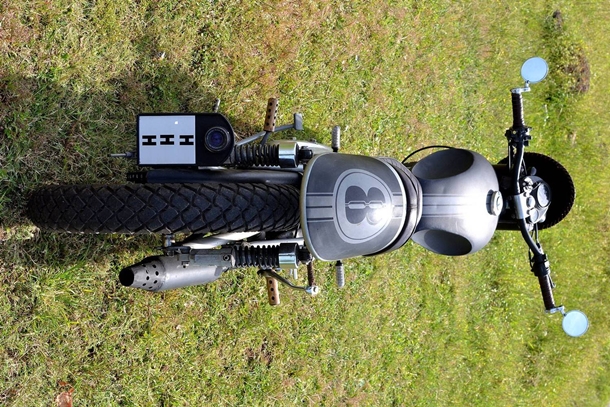 Took me around 6 months for the build since I was mostly working Saturdays and Sundays during my weekend offs from office. Now I'm into custom build full time having quit my corporate job.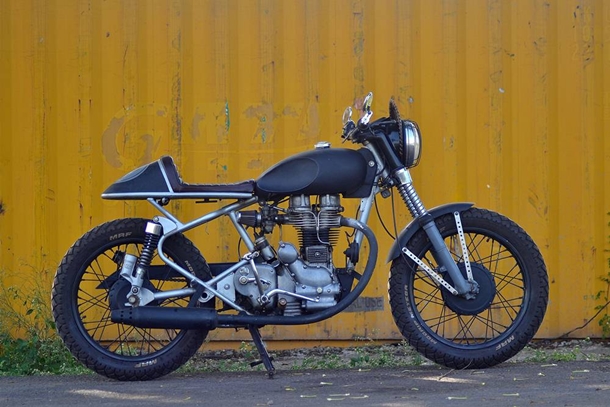 To give it a proper Cafe Racer look, the project started first by taking away as much parts as possible, so I literally stripped off the bike to bare engine and Chassis. Hand fabricated most of the parts myself using steel tubes and metal sheets (Cafe hump, headlight mask, silencer tip, front mudguard). The Fuel tank is standard company tank with knee dents created to match Cafe Racer theme. To add on to the aesthetics used Leather handle grips and leather seat, made the foot rest out of bamboo, used a Pentax Camera lens as a tail lamp to reflect my passion for photography.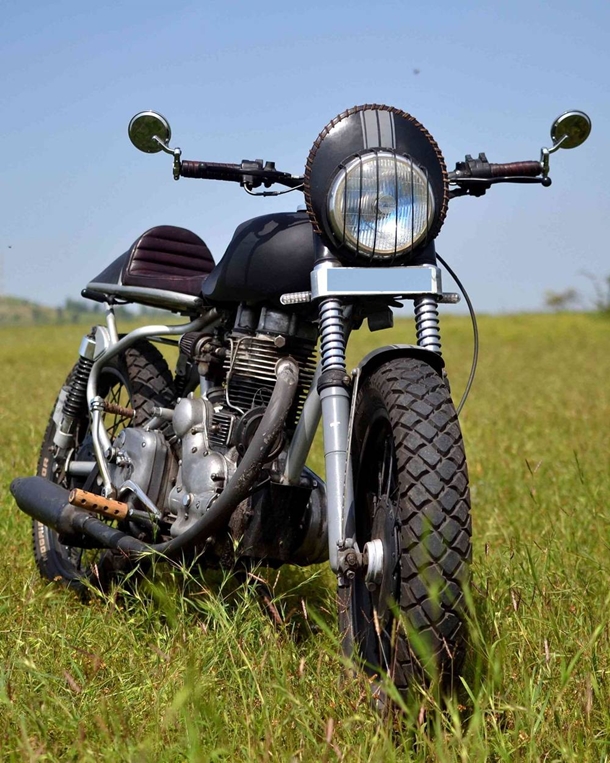 Tried keeping the paint job mild yet contrasting to create enough interest by going Silver on Chassis, matte black on the body and grey stripes to give it a sporty look."
Spares used:
K&N air filter
MRF Mogrip Tyre
Yamaha FZ handle bar
Custom rear view mirrors
Custom turn indicators"
Contact#
Mob / WhatsApp : 09823675803
Sus Road, Pune
Maharashtra
https://www.facebook.com/artonvehiclescustoms
E-mail: avcustoms@yahoo.com
Photo Courtesy : Art on Vehicles Customs
Note : Please mention us (350CC.com) when you contact Art on Vehicles Customs.
Facebook Comments