Before I started writing this article, I was wondering if Delhi people are the luckiest to  get their motorcycle custom done most easily as they have plenty great options to chose. Delhi has always created its own history. It has wonderful monuments and architectural heritage. It has wide roads and a number of flyovers, the unique Red Fort, Rashtrapati Bhawan, Qutub Minar, and Chandani Chowk are some of. Its great glories metro is its crowning glory which adds a new speed to its progress. According to Amit, the former of Deadly Choppers, "a chopper company was born out of passion , after seeing that no one could create the custom choppers with the perfect lines i started on my own . We know all , want all , & are keeping our dreams close to reality & some of us actually reach that decided point also.
One of such individual whom i know quite well is me, was doin well in business but the chopper bug bit me . After i helped quite a few guys to create what they were looking for , a manchild's toy a teenage dream to ride a custom motorcycle with the widest of grin inside & all the attitude outside. I started Deadly Choppers in New Delhi to quench the thirst of all the guys who are looking for that serene ride every evening or weekends or to work. Now every biker in the world will have to agree to me that riding a bike is the ultimate stressbuster & that is the only time when you are actually with your own inner self. No bosses shouting, no business deadlines , no cribbing wife or girlfriends , its just you .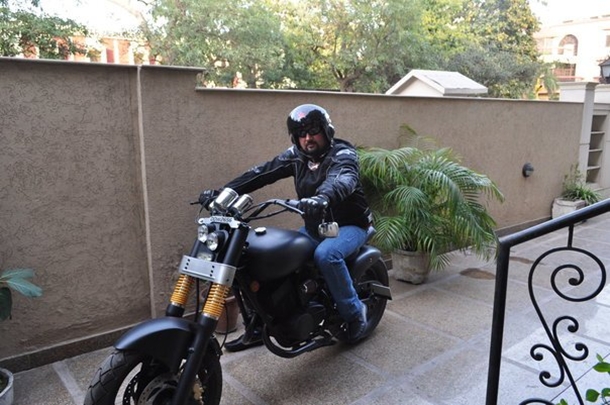 So i am actually giving every client of mine two things ,a ride that he always dreamt of & a stress buster engineering marvel. Lets come to Indian men now , to start with almost every one of them want a custom chopper or a custom ride.
But the road to there dream bike has to cross many a hurdles , 1st hurdle = DAD, that hurdle often comes to a teen who has just passed his highschool & grown up watching American Choppers on Discovery .
2nd hurdle is mom , she wants her son to be safe & the last line of that ever heated argument would be , ok ok get a car of your choice but no bikes , this is the heaviest of hammer to fall on a guy who has replaced megan fox to a chopper in his dream.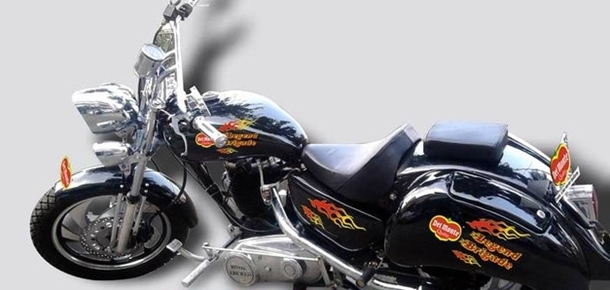 Now if a guy has started earning he feels close to realising his dream but most of them succumb to the race of climbing the ladder & the others reach so close to destination that they finally have to cross the 3rd hurdle which they never expected while taking all the vows with a girl . Who then becomes a "WIFE" , the biggest "NO'S" to all the questions & dreams of a man.

It is after crossing the 3rd hurdle an Indian man gets its hand on his machine that he always dreamt of.
I welcome & salute such fighters who after a hard days work in office under a boss or a boss taking care of his work come back home & get into a jeans & bandana & live to ride . See you all fighters soon..
Said Amit for Deadly Choppers, "Deadly Choppers is an effort to fulfill the hunger of people who really wanna " Live to ride , & ride to Live."
You may contact them:
Amit : 09810598968
Kirti Nagar, New Delhi 110015, New Delhi
Facebook Page
Photo courtesy: Deadly Choppers.
Facebook Comments