His Story : "I am Pinak GothwalI will be turning 20 this june. I started building this particular motorcycle when I was 18 years old. I had science as my stream in 11th but I failed in maths so I had to take commerce as a subject but I was in love with automobiles and wanted to be an automobile designer. So I got my own first motorcycle when I was 16 it was a Hero Honda hunk 2012. But I was never satisfied with any of the motorcycle I ever rode. I always felt the lack of personal touch. So one day after school I dismantled my bike and started learning how everything works. After a month I talked to my dad that I want to customize my motorcycle. I had to explain him what it is and how it worked but after some time he agreed and I started working on my HH Hunk. So it took me 3 months to convert it into a café racer.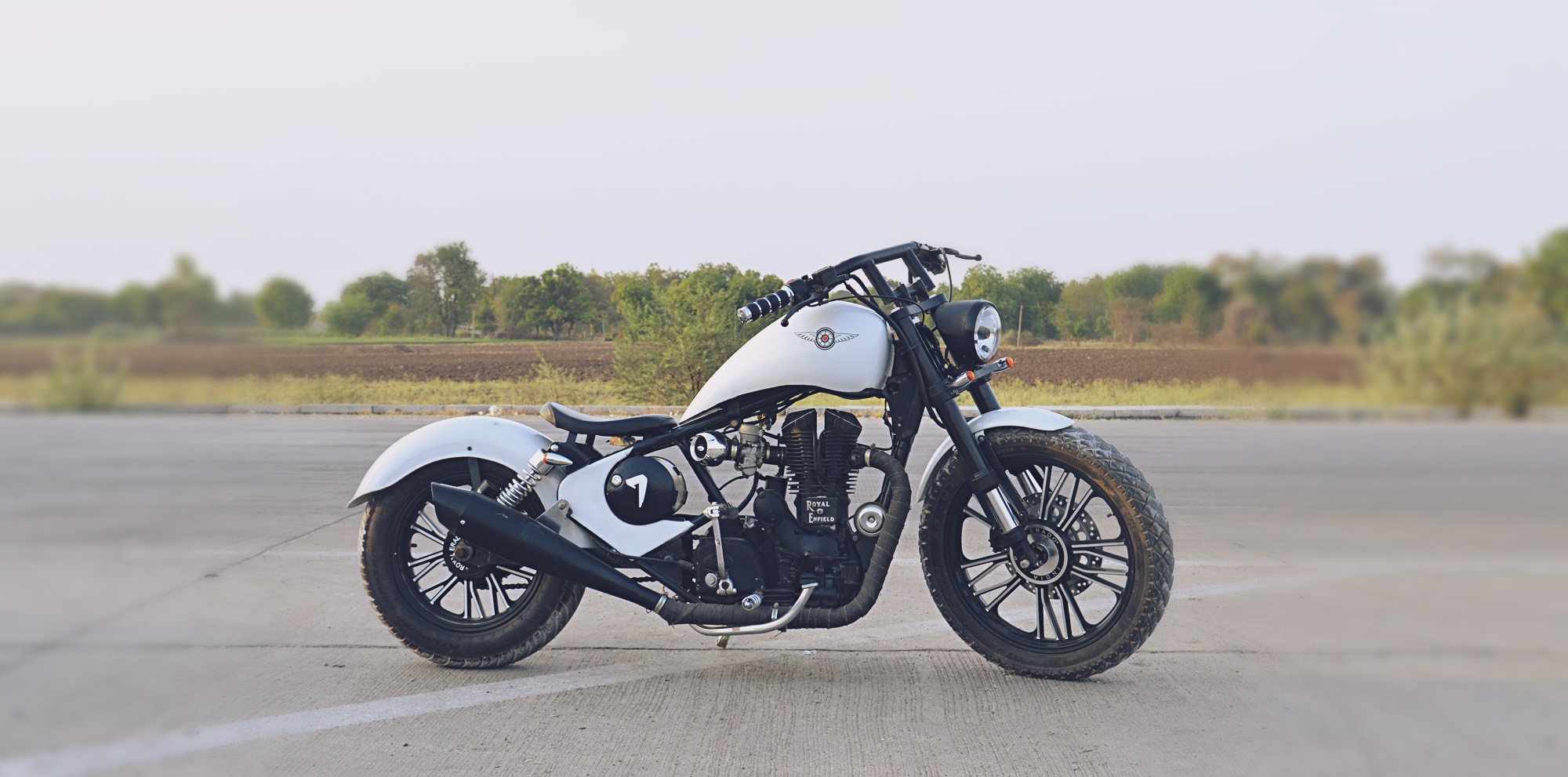 During the build I just fell in love with the whole process, I would get so engrossed in it that I would start working in the morning till late at night and many a times I forgot to have lunch and dinner. I only had hunger for the work I was doing and it felt great and right. So After a year I started building the Royal Enfield Thunderbird AVL of 2004 . It took me a year and half to complete due to some reasons it took a long time. But it was a success. Both my builds were published in regional newspapers and regional news channel as well.
ABOUT PIXAIN CUSTOM MOTORCYCLE-
I don't have any team its just me and my small tool kit. I have done most of the work like dismantling, cutting, welding, painting and building it complete. The metal fabrication was done with the help of a guy who made utensils. I made hima understand what to do.. I made tempalates and he would do accordingly.
I am gathering a small but skilled team. We currently are taking order from anywhere in the country. And we have something for every pocket.
Contact
Pinak Gothwal , 9672663355
Pixain Custom Motorcycles
pixaincustoms9@gmail.com
Facebook
Photography Courtesy : Pixain Custom Motorcycles
Note : Please mention us (350CC.com) when you contact Pixain Custom Motorcycles.
Facebook Comments