Greetings fellow Enfielders!
My name is Chris; I'm a filmmaker, traveler and avid motorcyclist. In 2011, I had my first introduction with the Royal Enfield while trekking through Nepal and, needless to say, it has been a lovely infection of the heart and mind. Almost 18 weeks ago, I landed in New Delhi to begin a unique project – a film that explores the long love affair between India and the Royal Enfield called Chasing the Bullet.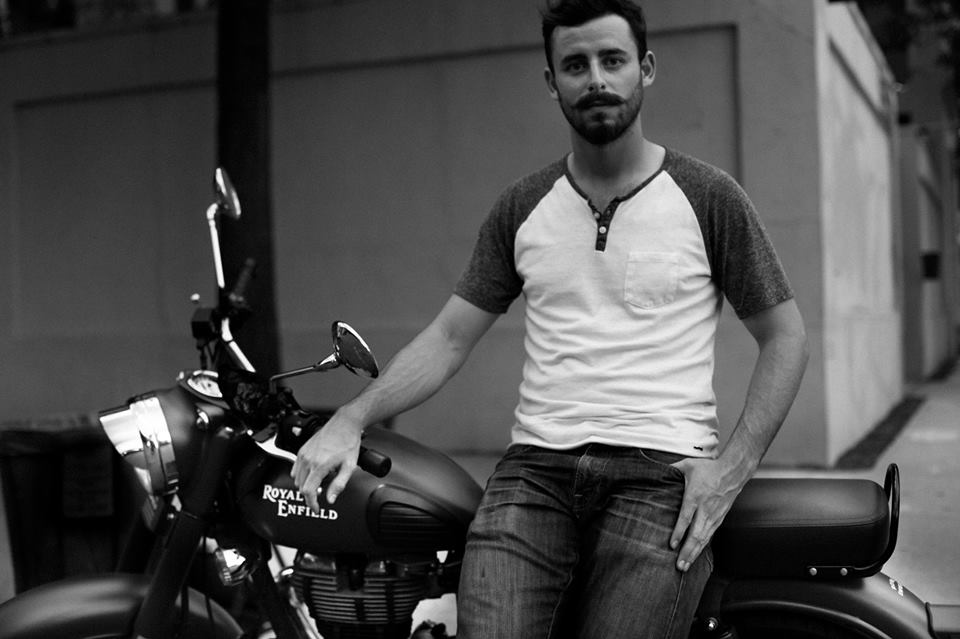 My trip began just hours after touching down at BOBMC Rider Mania in Chandigarh where I met hundreds of Royal Enfield including Munir, the brain and brawn behind 350cc.com. It was an incredible experience of brotherhood and community unlike any other scene I had witnessed before.
As I've traveled the length and breadth of Incredible India, documenting and capturing the stories of various Enfield riders and their love for this machine, anecdotes about its history and significance, the stories and passions I've uncovered have been nothing short of fulfilling and motivating. There is just something so compelling and captivating about this machine. As such, I felt the urge to produce this film, even from my home in New York.
This has been a humble project with a meager budget and has heavily relied on the help of many people who have lent a hand along the way. However, I've exhausted my entire savings and now my tank is sitting at empty. Without any option, I'm launching a crowdfunding campaign on kickstarter.com to help raise a modest amount of funds (less than I've personally invested so far) needed to produce the rest of this film. To make this happen, I need your help.
Kickstarter is an awesome platform for creators to seek financial help for projects that a large group want to see come to life. The key to getting a project funded is not about getting big donations, but getting a lot of smaller contributions. The more individuals who support a project on Kickstarter, make that project popular and in turn receives more attention and then more support. It's very much like making a viral video or post on social media. The most important part, is if the funding campaign doesn't hit its goal, no one will be charged, the funds will not be collected and the film production will have to stop.
Make no mistake, successfully funding a project on Kickstarter is not easy and I'm seeking small individual contributions but with broad support from the Royal Enfield community that has encouraged me so much so far. The goal is to get as many individual backers of any dollar amount as possible (even if it's just $1). I've even created a package for those who contribute $5 – each individual donor of this amount will receive their name in the credits, forever, as a special thanks for supporting the film.
I realize that crowdfunding is a new concept here in India and that many may be hesitant to participate, but the production of this film completely relies on the successful funding of this campaign. Chasing the Bullet has already gathered so much momentum and support from India as well as abroad. And the world is watching. Without your support, this film cannot be completed. Together we can help tell the story of the Royal Enfield for generations to come.
I encourage you to take a look at my Kickstarter page to contribute (Link will be provided when project goes live) and at the Kickstarter FAQ  for any further info you seek about Kickstarter itself.
Chashing he Bullet on Facebook
Facebook Comments