No matter if you are a professional mechanic or an amateur bike freak, if you are willing to put in the time and effort, you can create your very own custom motorcycle for relatively little money overall. All you need is potential and good skill and immense amount of passion. To evident that fact, we have here today this custom brat bobber built by Virendra Bhakte, a bona fide bike lover who digged up on a Royal Enfield Cast Iron Electa engine at home and nearby bike workshop, resulting a polished Brat styled Bobber.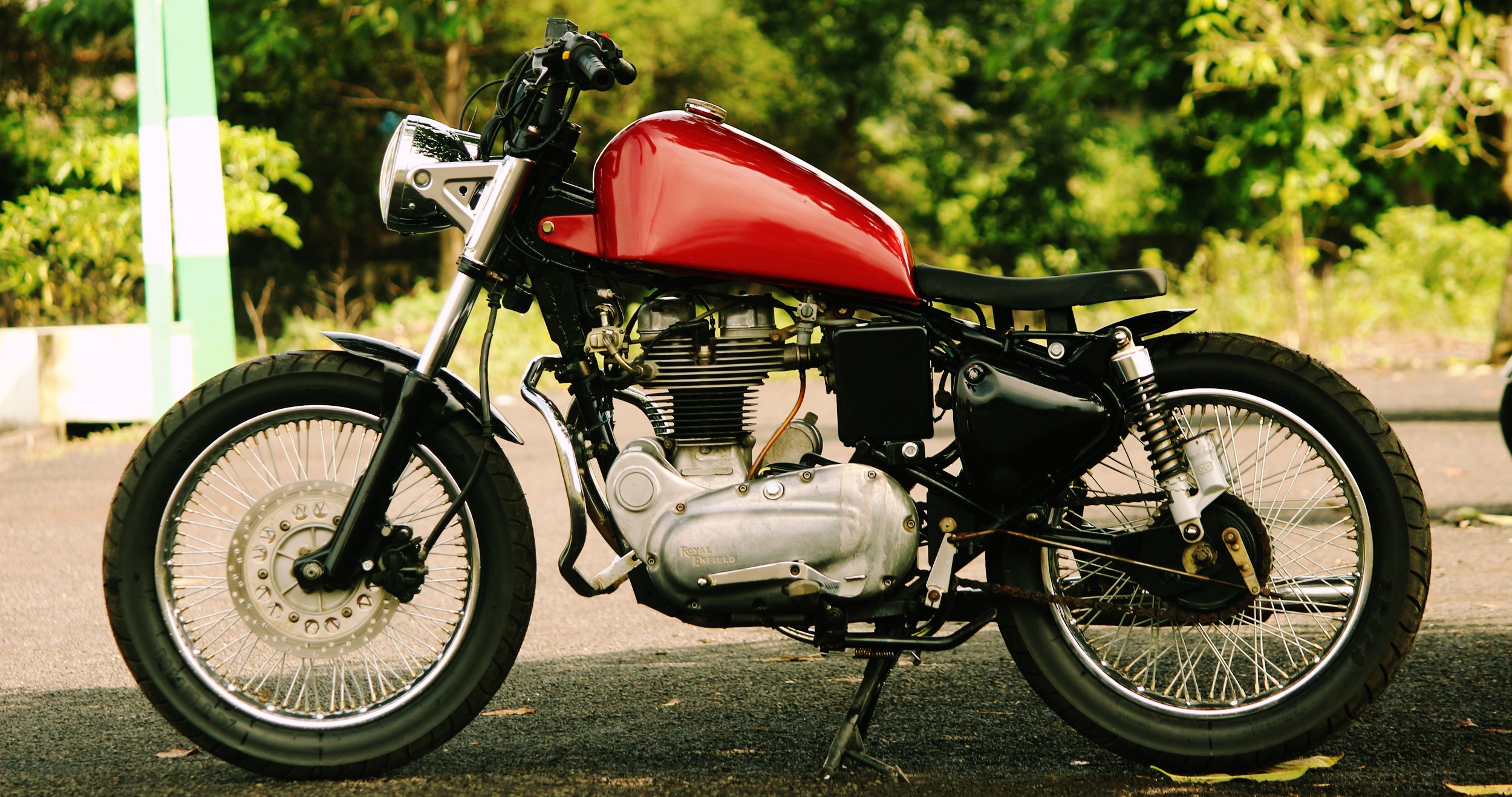 Situated on the border of Maharashtra and Karnataka in between Kolhapur and Belgaum, Virendra Bhakte had some words on the bike : "That's it we haven't messed with chasis as per the customers requirement we have no skilled and professional employees in our town but we have made it holding their hands and keeping our budget in our mind.
I have completed mechanical engineering and never wanted that white collared job sitting in front of a desktop in an ac,i love my hands to be messed up with Grease.
I have named it as Brave!'
Key Specification:
Keystone handlebar.(fabricated)
Multispokes rims.(hand made)
110/90/19(both front and rear tyres)
Hand built peanut tank,front and rear fenders.
New tee-plate
Single seat.
K&N air-filter for better & pure air intake.
Red & black(we loved the new redditch,so the same on this bike)
Contact
Virendra Bhakte
Call : 081 2347 3414
Email : virendrabhakte@gmail.com
Facebook
Photography Courtesy : Virendra Bhakte
Note : Please mention us (350CC.com) when you contact Virendra Bhakte.
Facebook Comments