It's always a good day when we receive fine photographs of nice bikes in our inbox. Like this recently received  smoother ride Valor from our friend Sunil, over at Hormone Motorcycles in Bangalore.
Valor was built for the guy named Akash in Dehradun. "He wanted something that is simple yet stand our from the ordinary. Also a pillion that can fit his dear and near. He placed his order without even coming to us…everything was online, since he was in UK on work…" On a note to talk on Valor, Sunil Kumar explained to use,  "Suggested him the design as per his need and taste. And ofcourse he had a budget though he had completely left it to me, to do as I wish. Great that he had the patience to wait much longer that the commited time…"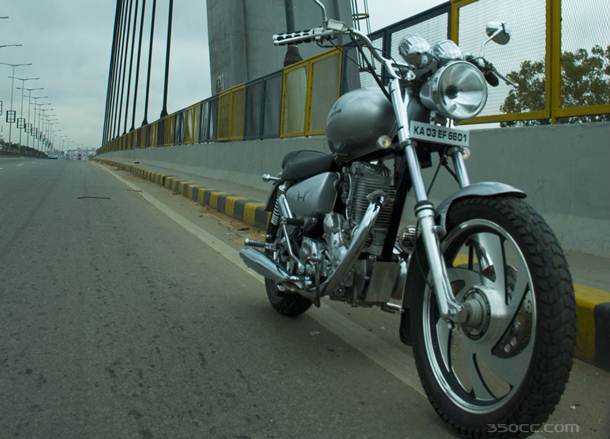 Features of Valor:
Rear Tyre 150 wide with 15 dia, Pirelli Tubeless
Front Tyre 110 wide, Pirelli Tubeless
25litres tank
Cruiser frootrests
Front fork extension
Wide drag bar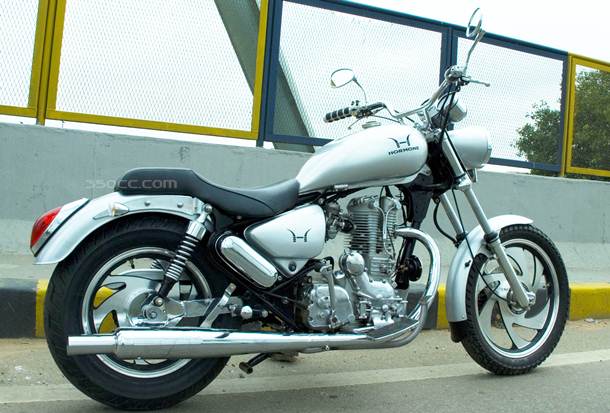 Seat with frame,Silo's
Stronger swingarm
3 layer Dupont Paint job including chassis and engine
Triple Chrome (Copper coating beneath Nickle)
Silencer for better thump
Wide front and rear Fenders
Custom Headlamp, traffictors, mirrors, haddle grips n miscellaneous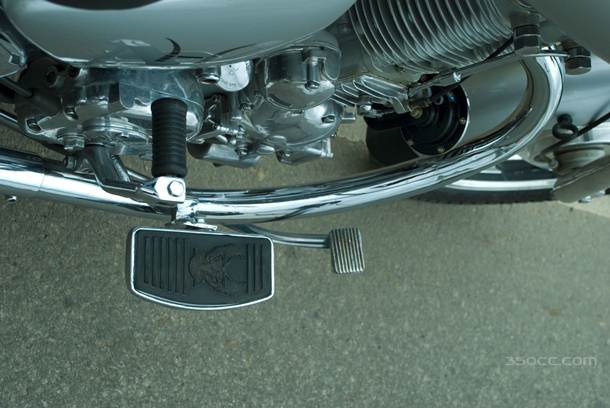 The custom charge is pretty reasonable considering what you get,  for this one "Customizing cost is Rs.1.20 Lakhs" according to Sunil. We surely call it's a fair enough deal.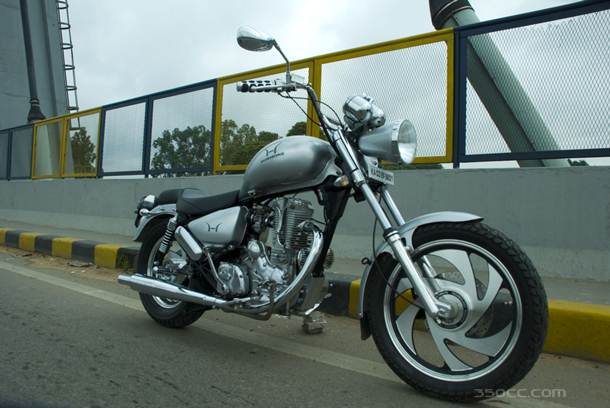 We thank to Sunil for providing the photos and information, Cheers for him and his boys. Welcome guys, nice to have you on board.
Contact Them :
Hormone Motorcycles

9, 12th cross, Brookefields
Bangalore 37
Call Sunil Kumar : 919986986961
Mail : customise@hormonemotorcycles.com
             Sunil@hormonemotorcycles.com
Website : www.hormonemotorcycles.com
Photo courtesy: Hormone Motorcycle
Facebook Comments