New from Rajputana Custom Motorcycles: a gnarly custom Scrambler on a Bonneville base built for Triumph Motorcycles India. It's sporting new bars and fenders, a neat custom seat, and Tiger 800XC hand and foot controls. The rubber is Heidenau K60 and the exhaust piping and heat guards are hand-fabricated.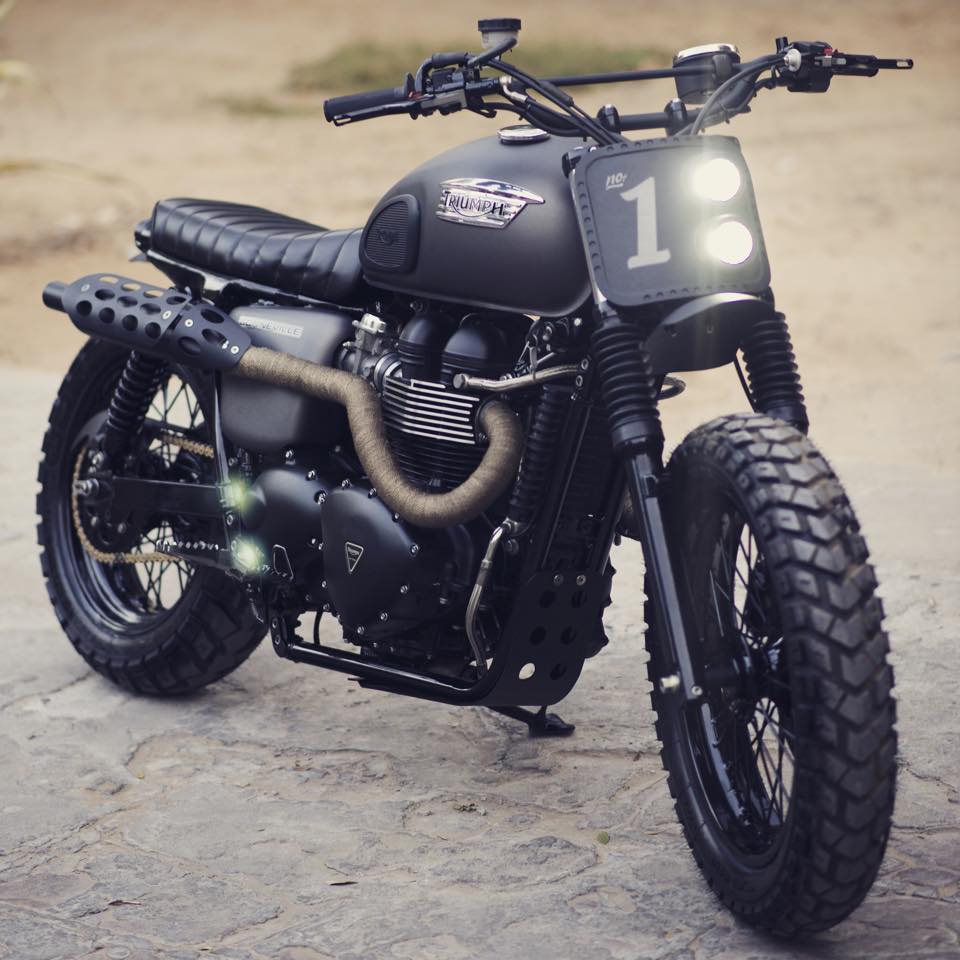 The classic Bonneville was completely restored to resemble Triumph's own 2006 Scrambler version, which is currently not available in India. The seat and the high-mounted exhaust (lifted from a original 2006 Triumph Scrambler) is a direct inspiration of the original motorcycle.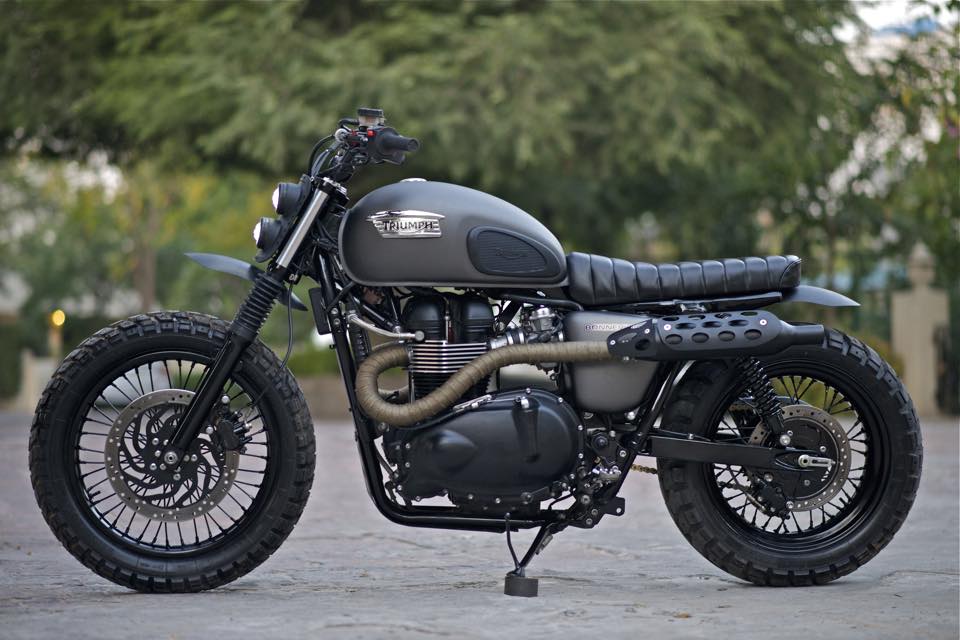 The front end of the custom made Bonneville Scrambler featured an aggressively styled twin projector headlamp unit with a high set mudguard positioned right under the headlight assembly. The small stock wheels were replaced by off-road wheels and tyres to increase the machine's ground clearance and give it better off-road capabilities.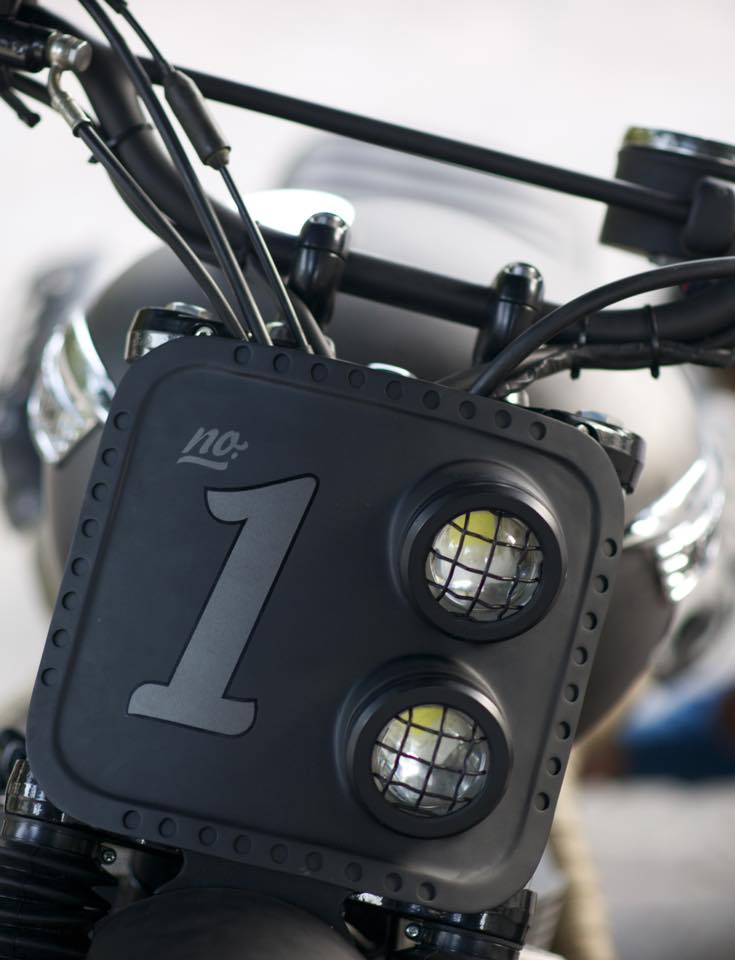 To further enhance the off-road stance, the motorcycle had been given a motocross-styled handlebar, off-road grips, scrambler levers and foot pegs.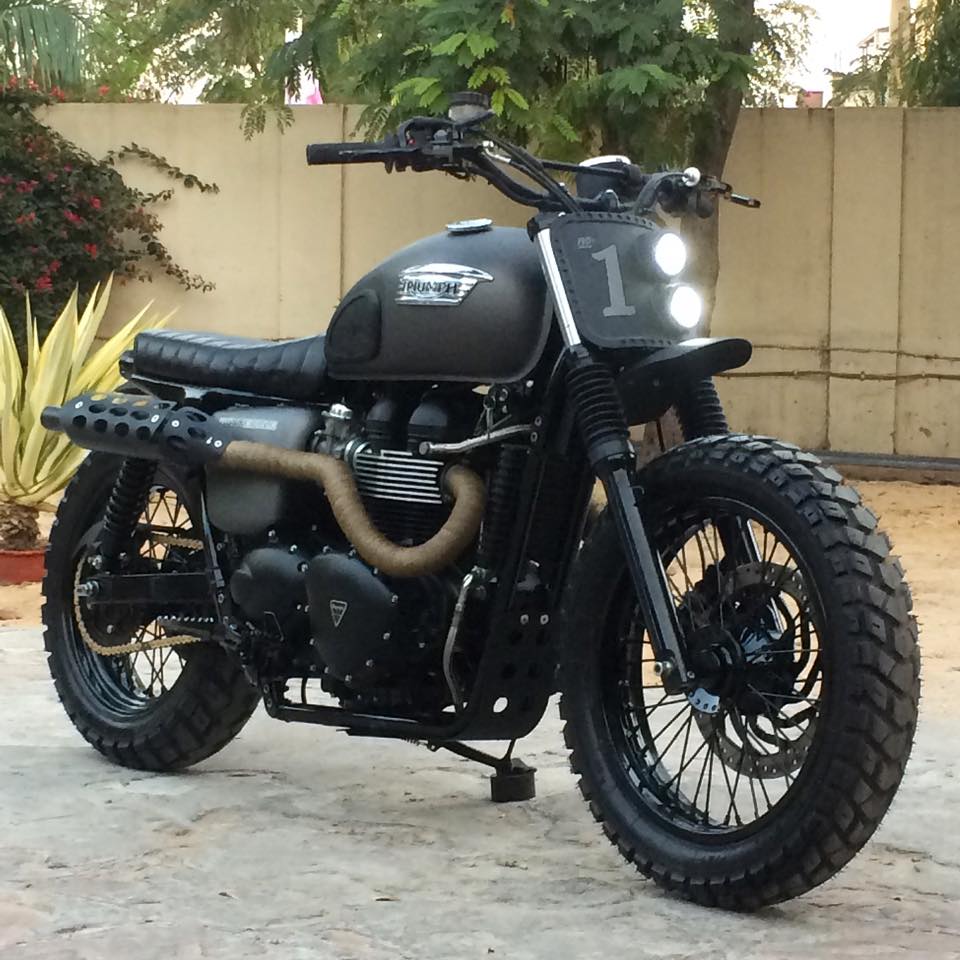 It took Jaipur based Rajputana Customs took two months of painstaking efforts to create this radical looking machine, from which, Triumph hopes that customers get new ideas to customise their machines.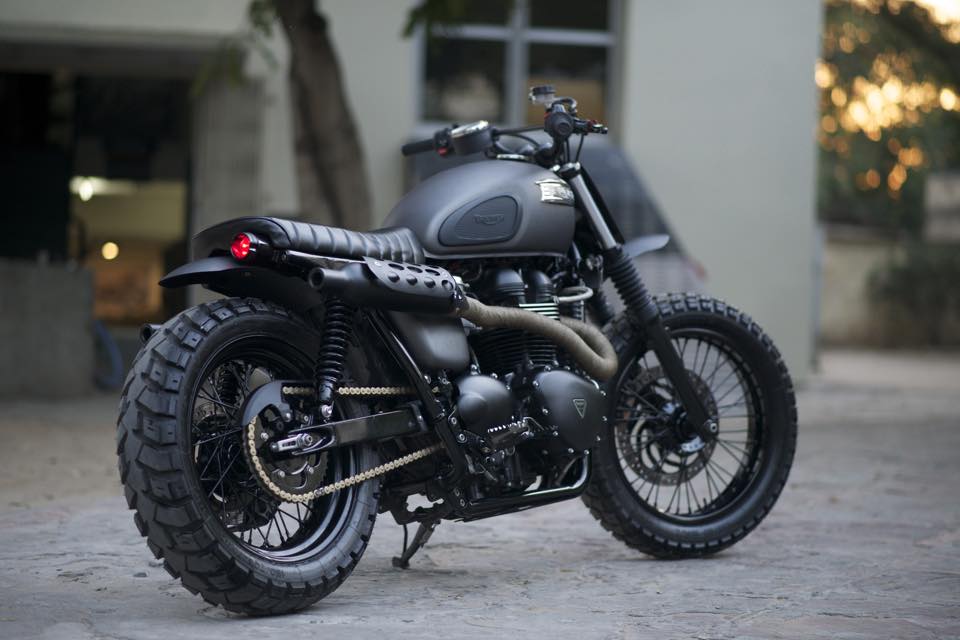 The bike has been showcased at India Bike Week 2014 to celebrate the British brands 1st anniversary in India.
Vijay Singh Ajairajpura , the former of Rajputana Custom Motorcycles, is not only doing some awesome work with machines, also raising a great motorcycle seance in country with his continuous excellent builds since 2010!
You may contact Rajputana Custom Motorcycles, one of the the most reputed bike builder in country, via rajputanacustoms@gmail.com or by visiting their official website rajputanacustoms.com.

Info : Rajputana Custom Motorcycles, BieExif.com, IndianAutosBlog.com
Pictures Courtesy: Rajputa Custom Motorcycles
Note : Please mention us (350CC.com) when you contact Rajputana Custom Motorcyces.
Facebook Comments