If we're talking of custom build bobber, then the list has to include the tidy salient shape. Bobbed Motorcycles are about more than just aesthetics. Clean lines are desirable and aristocratic, and they also enhance your bikes performance by loosing unnecessary bike bits that weighs you down in the rough. And when you are playing with a design, sometime it is important to maintain the personality and functionality of classic base bike, just like they way this latest build Bobber maintain it's stature, modified on a Royal Enfield Classic 350cc by Gear Gear Motorcycles, a qualitative motorcycle building workshop of Bangalore.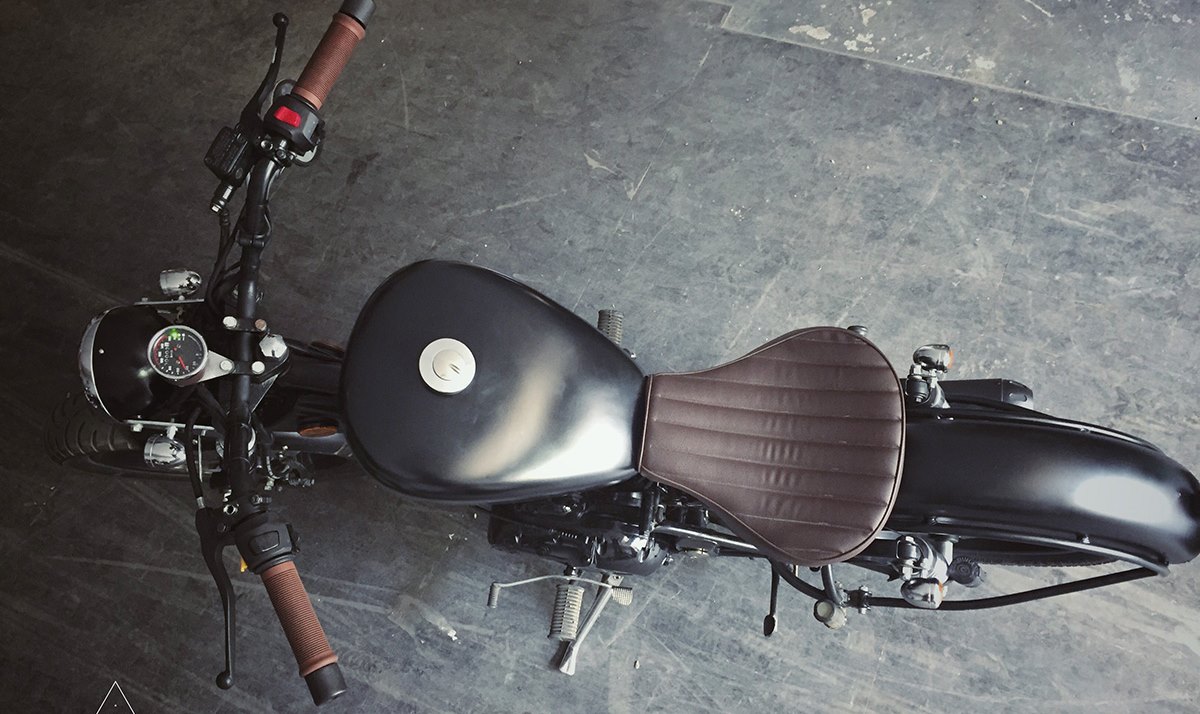 Talking on the bike, Rajaram Rajendran, the key person of Gear Gear Motorcycles briefed few details with us, "A simple bobber build off a Classic 350, on a budget. The bike has a custom tank, custom made seat, new hubs, wider powder-coated rims, fatter tyres, a whole new front end, small headlamp, a minimal round tail lamp, shock-mounted blinkers, wide handlebar, new gauge and fenders. Finished it with a semi-glossy black paint job, and brown grips and battery cover to match the seat. The ignition was re-located to the side, under the seat, and a new air filter and exhaust added. Simple build, a lot of fun to ride around in the city."
Contact
Gear Gear Motorcycles
149, 10th cross, 10th Cross Rd, Binnamangala, Stage 1, Indiranagar
Bengaluru, Karnataka 560038
Call : +91 98868 94644
Official website | Official Facebook page
Photo and Info : Gear Gear Motorcycles
Note : Please mention us (350CC.com) when you contact Gear Gear Motorcycles.
Facebook Comments