The Shifter ~ Refuse to settle for Mediocrity
By Shift Gear Customs / SG Customs
" The Shifter is our third Hero Karizma based build in our build portfolio. The Shifter was about thinking something radical and attempting to build it. After having built caferacers, bobbers, brat style and scrambler, our focus was to build something which is different to any particular style and to keep the motorcycle naked to keep the working elements visible.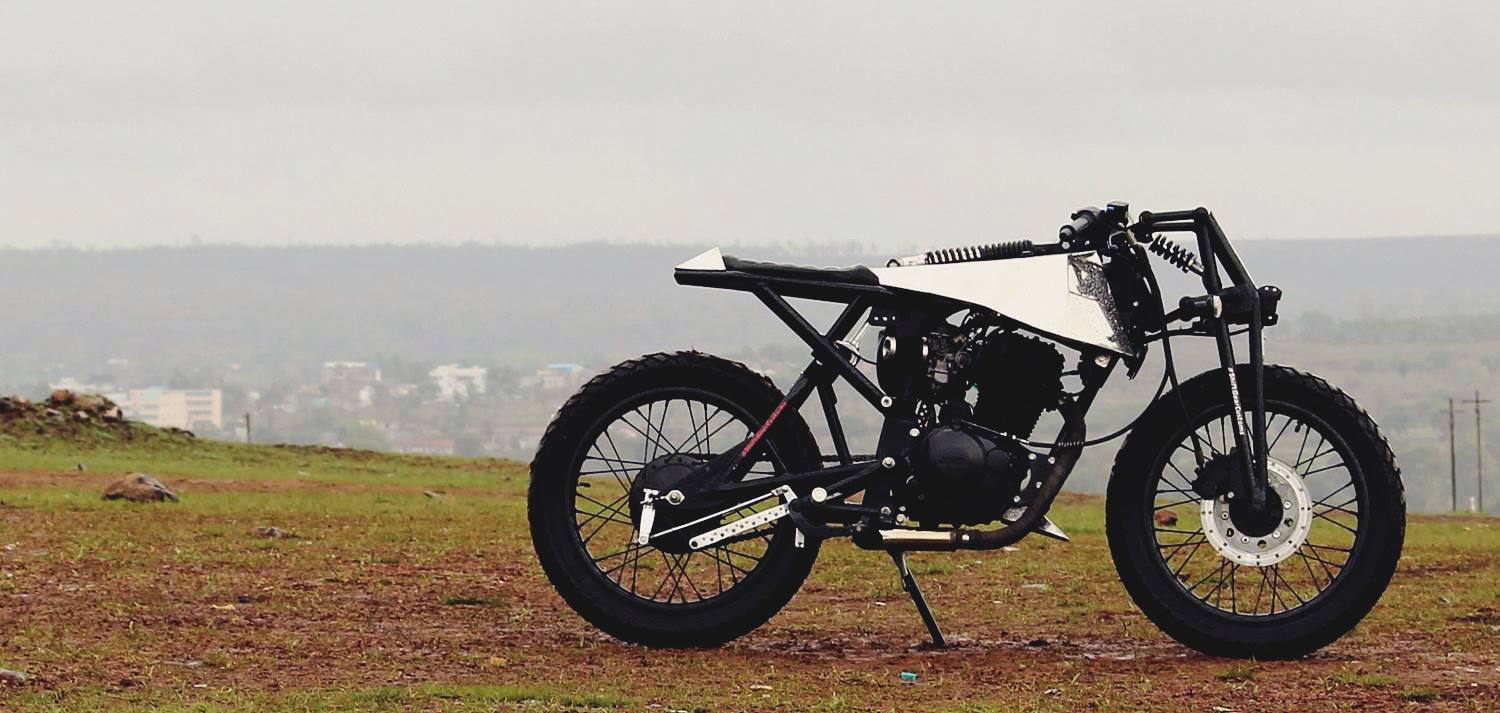 The motorcycle incorporates, a Custom TIG welded split stainless steel fuel tank, rear stainless steel cowl, aluminum front plate, new footrests system, front Girder suspension and a completely new rear suspension system.
The spilt tank was designed and fabricated according to our rear suspension design, where one half is used for fuel storage while the other half consists of electronic components of motorcycle. The custom made fuel cap is made of aluminum and mimics a gear.
For front wheel a Girder Suspension is used which includes a single LED headlamp integrated with an aluminum front plate, indicators and number plate.
The rear wheel the suspension was designed in such a way that the rider can see the working of rear shock absorber placed between the two split tanks. An all new swing-arm has been designed according to our planned rear suspension setup, a linkage type suspension system where the shock loads are transferred from rear swing-arm to the shock absorber, via a bell crank.
The exhaust is a short open pipe that growls its way as we throttle. On the go as well as standing the motorcycle never fails to grab
eyeballs.
Contact
Shift Gear Customs
1325/11A Shivaji Udyamnagar, Kolhapur, Mahrashtra.
Sagar Gawade #9029207613
Tumul Aajesh #8308330901
Sachin Thakur #9768564940
Facebook
Photo Courtesy : Shift Gear Customs
Note : Please mention us (350CC.com) when you contact Shift Gear Customs.
Facebook Comments