If you're looking to strip down your motorcycle to the bare essentials and enjoy the simplistic style and lightweight feel of a custom built motorcycle, then there's quite a few modifications that you can do. Minimalistic customization reduce the weight which makes the bike have a better power to weight ratio and in turn makes for better performance and they are meant for reflecting their owners personality and style. The one we have today is a simple bobbed Royal Enfield Classic, a neat minimalistic bobber by Jedi Customs, a Mumbai based bike building workshop.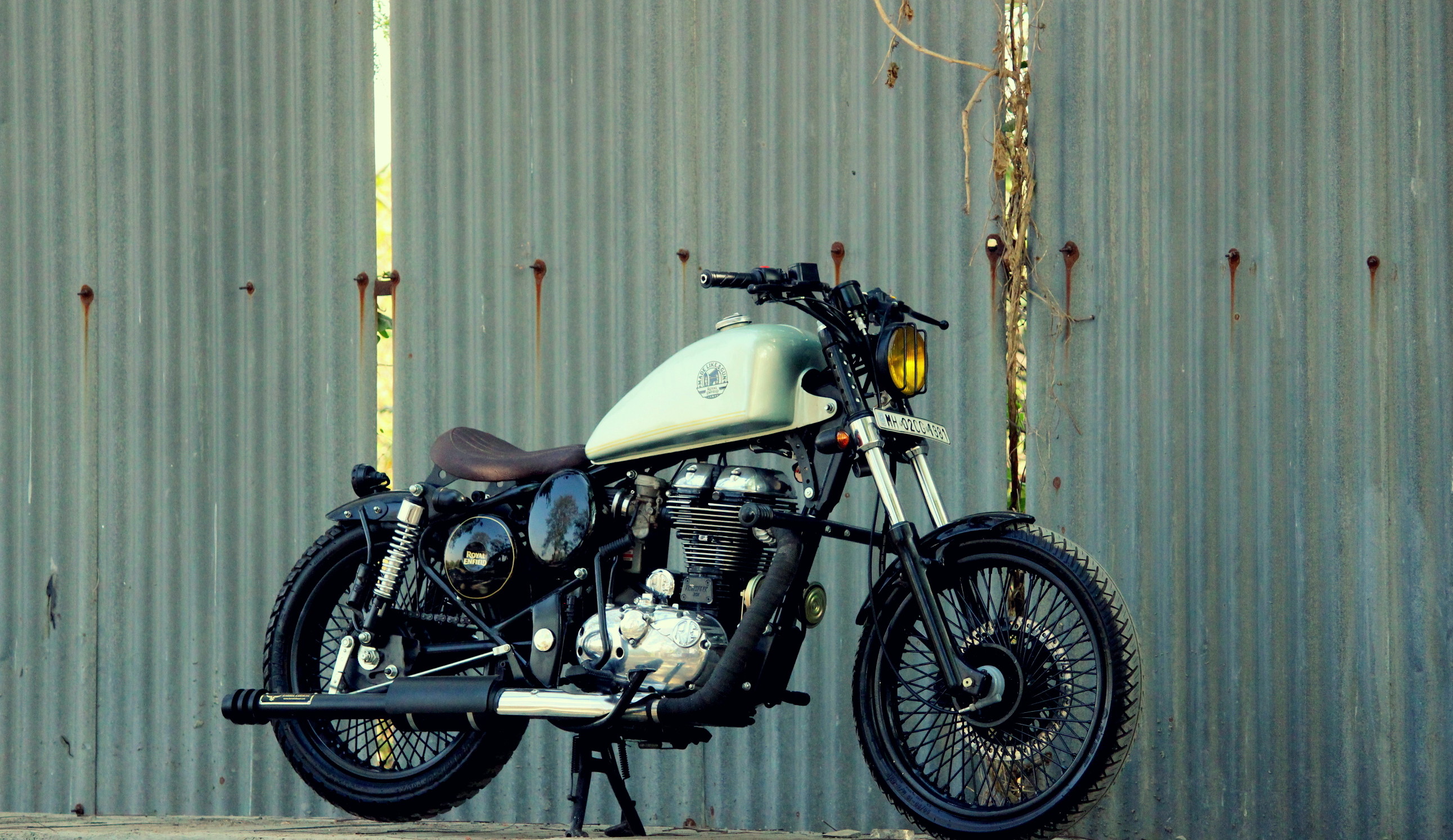 Adwait Samant, the key person of Jedi Customs shared few details on the bike, "This is basically a minimalistic bobber built on a Enfield classic 350 platform. Typical peanut tank with a hand butted centre rib gives it the old school appeal which we take pride in. Hand stitched leather seats and headlamp grill further the bygone era feel. Multispoke wheels the clean details give our build a unique stroke which differentiates from the accessorized builds coming up daily these days. All in all we wanted a very minimal detailed bike with maximum appeal. Hope you like our build."
Contact
Jedi Customs
Call : 0876 767 8977/ 022-555-522
29, Andheri West, Mumbai
Official Website | Facebook
Email : info@jedicustoms.com
Photo and Info : Jedi Customs
Note : Please mention us (350CC.com) when you contact Jedi Customs.
Facebook Comments