Since past decades, Custom motorcycle popularity graph is the the booming one, its all because of we have upgraded our motorcycle sense, redefined our demand and also TV shows like Orange County Choppers and West Coast Choppers became wildly popular, which inspired many people to work with custom bikes. And thanks to all the custom houses, we get to see some real unseen talents over this tiny blog! The new addition is PMS Motorcycle from Vadodara, Gujarat, a plenty of modified Royal Enfields in the line.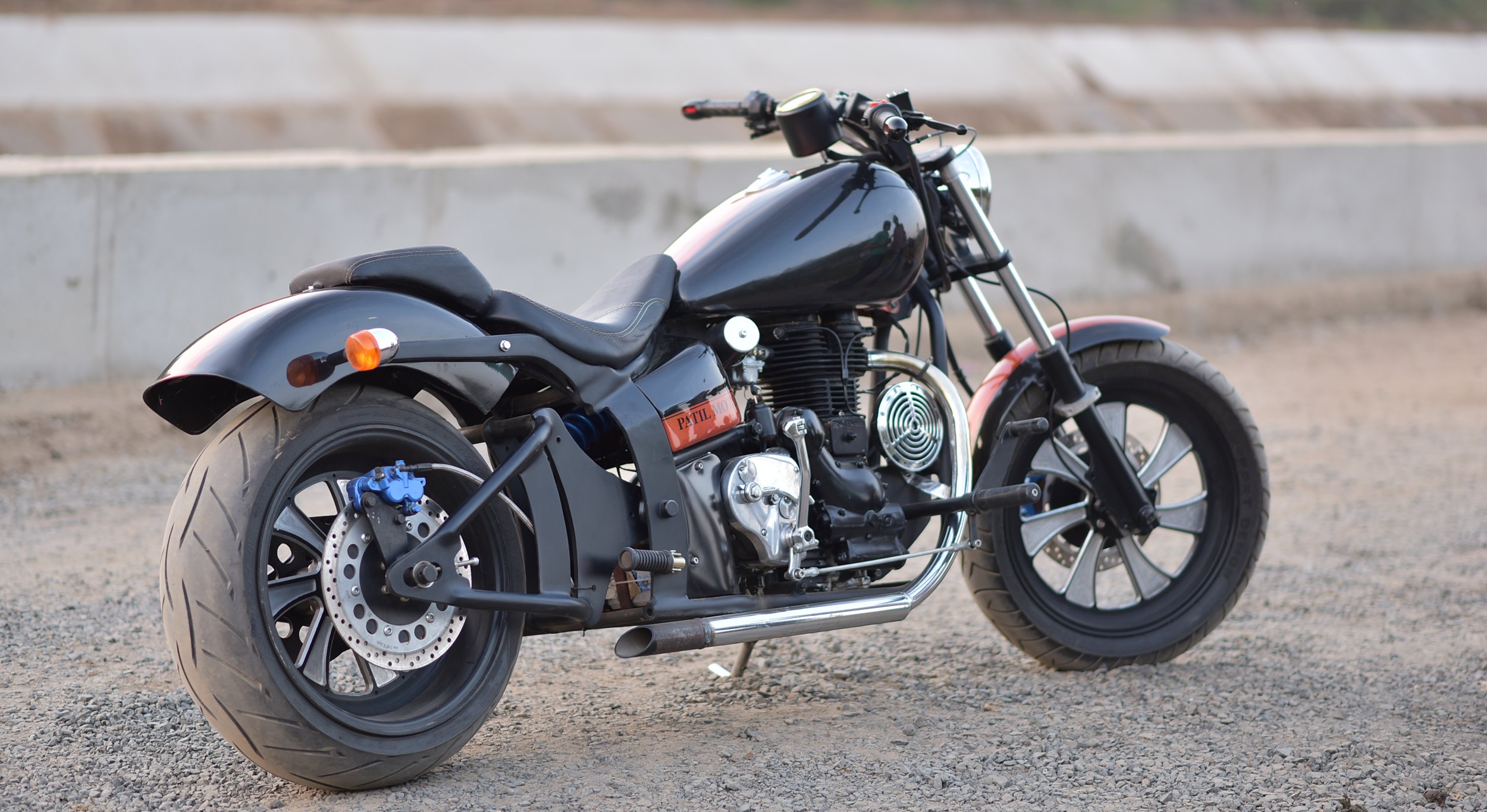 Had a chance to hear about them from the owner Mehul Patil, "We are small custom build motorcycle builder based in Vadodara, Gujarat, has done 5 custom build motorcycles on different plate forms and some other concept projects, we builds single motorcycle in 1 or 2 months, we works on every type of motorcycle which is more than 150 cc of engine capacity. we also works on Harley Davidson, For performance upgrades, engineering changes, ride height, custom touch etc."
Contact
Mehul Patil
CEO & Founder
PMS Motorcycles
Vadodara, Gujarat.
Mobile: +91-9978909497
Photography Courtesy : PMS Motorcycle
Note : Please mention us (350CC.com) when you contact PMS Motorcycle.
Facebook Comments