Harley-Davidsons are meant for a distinct style that can be catered to your unique style. The new entry level Street 750 will surely get a lot of attention on busy city streets, but one can not deny about a Street 750 is the Harley-Davidson's classic prototype look is absent in the bike! Though the bike offers great comfortable riding position for not so taller guys and handling is good enough, still the charm of Harley is somehow missing in the bike. However, Pune based Dochaki Designs did their hands on a Street 750 and outcome is a upmost Herculean 750 after modification! Harley Davidson Modification in India, modified Harey Davidson Street 750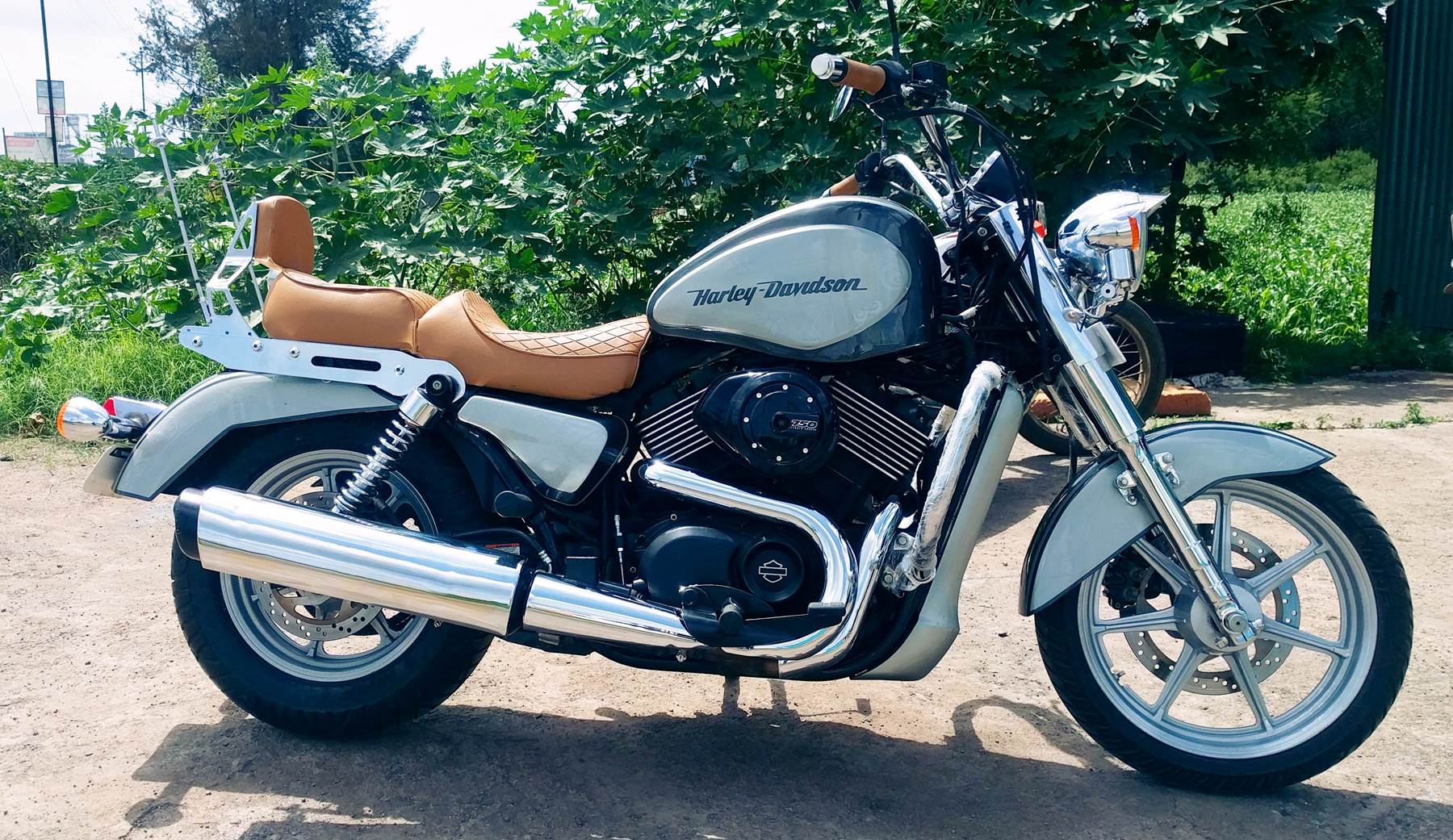 Anupam Singh Parihar, founder of Dochaki Designs shared few words on the build, "we have just finished our latest build. We call it 'The One' due to various reasons, first is that it is our first ever built on the twin Cylinder arrangement of Harley Davidson, so it is special. Second the theme for the Bike was 'One World, One Life, One GOD', you can see the prominence. :-). Third is that it is probably the first Street 750 which has been muscled up to make it a more comfortable and bigger cruiser.
Generally Street is used to make bobbers, cafe racers etc. which are lighter in form. But with this build we have tried to use the Street base for luxury class cruiser.
The brief given by the client was to make it classy, yet stylish keeping the theme intact. So as we were excited and wanted to do a lot, we started with a bigger size tank which is not a tear drop tank, the tank form emphasizes the power and engine with directional lines. both mudguards are made to cover the tyres to give it more low and bulky feel. Rear tyre has been beefed up to balance the overall shapes of body, new stretched handlebars to make the controls more comfortable. Front shock ups and new headlight assembly has all new covers and panels to help us get that muscular front yet keeping the classy elements intact. all new seat, panels, back rest, etc. has been added to balance the elements.
Color scheme itself is a very unique, we have used the gray and silver as base colors and whole lot of graphics as per the theam, but all the graphics are hidden in plain sight, once you go close to the bike, then you will start noticing the details.
With elegant mixture of chrome, silver and gray, we have tried our best to make this street in to one of a kind classy cruiser."
Contact
Dochaki Designs
Founder/CEO : Anupam Singh Parihar
Kadam Wak Basti, Pune sholhapur highway
Pune, Mharashtra.
Call 08806795165
Email : info@dochaki.com.
Dochaki.com | Instagram | Facebook
Photo and Info : Dochaki Design
Note : Please mention us (350CC.com) when you contact Dochaki Design.
Facebook Comments