Whether your favorite style of motorcycle is a cafe racer, scrambler, brat tracker or bobber, it's all about making your bike compatible for the roads you want to ride, whether you're carving curves, or surfing city streets -the main goal is always your unique style and comfort. The one we have is a Brat-Bob, build from the husky Royal Enfield AVL Thunderbird of year 2004 – Lynx by Lazybone Motorcycles from Mumbai, Maharashtra.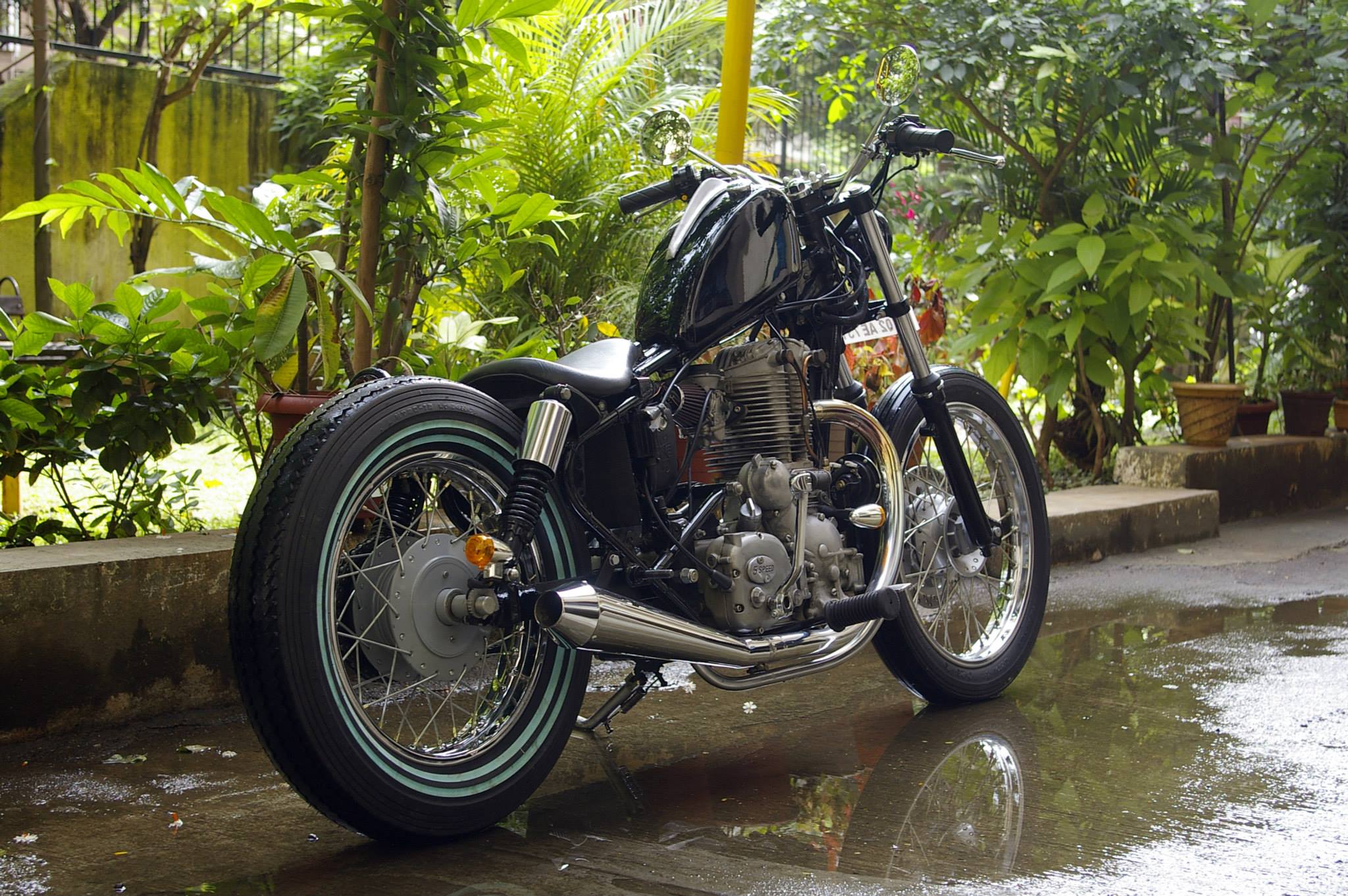 The name Lynx is taken from the cat family. The Royal Enfield AVL Thunderbird has sufficient power for a brat style bobber. Somebody who wants to just wander around or take a quick drag nothing like an AVL Thunderbird. The Lynx was made keeping in mind to bring something realistic which is ride-able and something to showoff instead of just adding fancy parts to make it look like a mismatch and a namesake bobber.
There are no changes or alterations to the stock chassis or forks keeping functionality in mind. It does have an extended swing-arm to sit low.
"No matter what we make we keep in mind the bike has to have good lines. The 7.5ltr tank has been handmade and you notice the chrome motif on the tank taken from ambassador car's bonnet. The seats are handmade to match the shape of the bike instead of just buying an off the shelf part and installing it. Here at Lazybone Motorcycles we don't believe in trends or competition we rather believe in making something which is aesthetically right to the category the bike falls like The Lynx is a pure Bobber.
The 'Lynx' was made keeping minimalism in mind and at the same time not losing the functionality what an avid bobber rider would look for. Ride it to believe it."
Contact
Lazybone Motorcycles
Harish Poduval
Call : 0961 9696 715
Mumbai, Maharashtra
Facebook | Instagram | Youtube
Photo and Info : Lazybone Motorcycles
Note : Please mention us (350CC.com) when you contact Lazybone Motorcycles.
Facebook Comments