Building a custom motorcycle is all about composing a motorcycle that impersonates one's personal unique style. The only way you can make a motorcycle truly your own is with the right idea and accurate skills. Custom bikes are all around, you've seen those great bikes at a show, searched them over internet, and you've decided, you gotta get something like it. It is very important to find a right bike builder and there we feel honored hunting and sharing great bike builders for you! Nomad Motorcycles is a workshop based in Pune, continuously delivering some great bikes since years, work with a young team of machinists, mechanics and fabricators to give all kinds of motorcycles a new lease on life.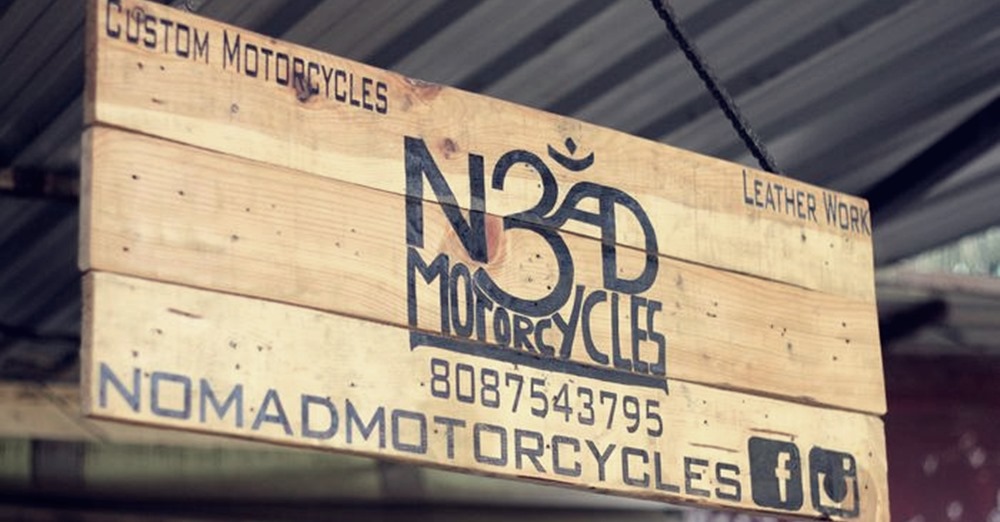 The workshop runs by talented motorcycle enthusiastic Siddharth D'Souza and Pia Van Heijningen, wo are not only designers, but a team of enthusiasts and professionals living what they love. The moto they live by is good craftsmanship. All projects and parts are made in house to the extent possible in own workshop, with an inclination towards handmade and one of a kind promoting various artists for hand executed paint-jobs and art work on the bikes they build. Also having a line of leather and machined motorcycles parts and accessories all made in-house.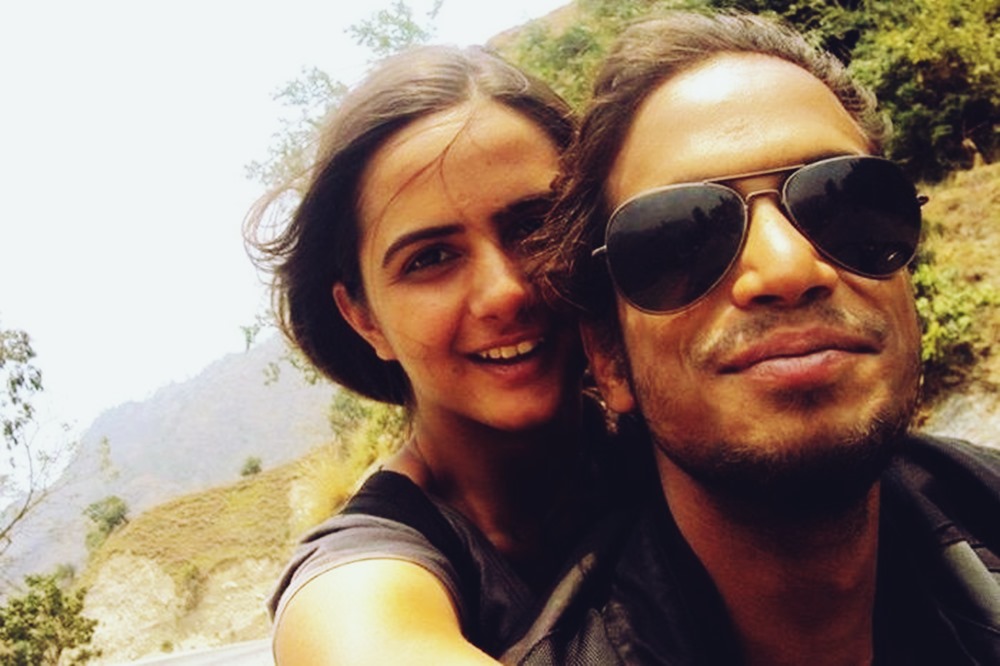 It feels great to know those builders closely who works day and night to execute their dream in a very optimized and professional way, "We work closely with the owner of the project to achieve their goals for the motorcycle the whole way providing out input and suggestions on practicality. The result of which is truly a custom motorcycle in every sense with the bike being the material rendition of the owners imagination along with all the practicality needed of the vehicle."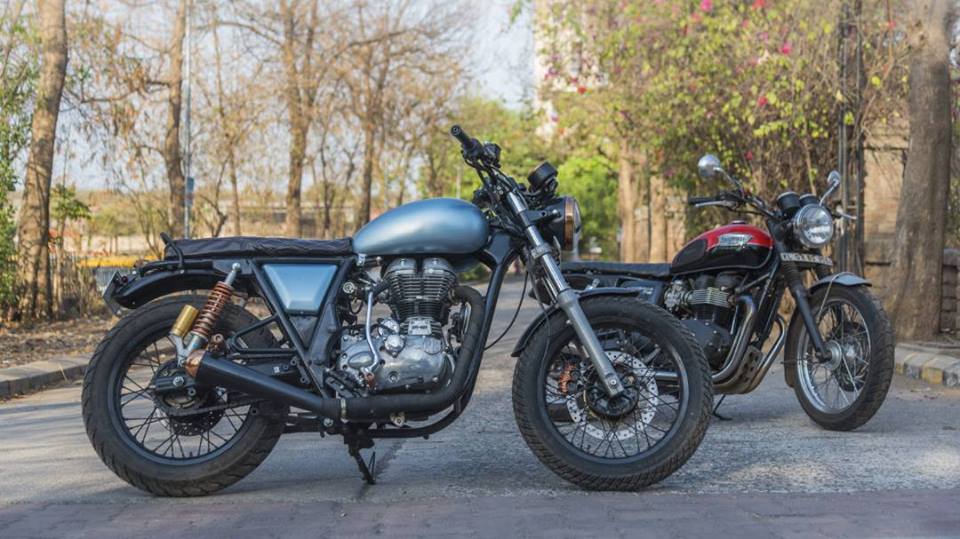 "We stress on usability and practicality and rarely do visual and aesthetic builds unless requested. One of the first questions Sid would ask you before commencing a build is " What do you intend on using the motorcycle for" following which we decide what the build should be."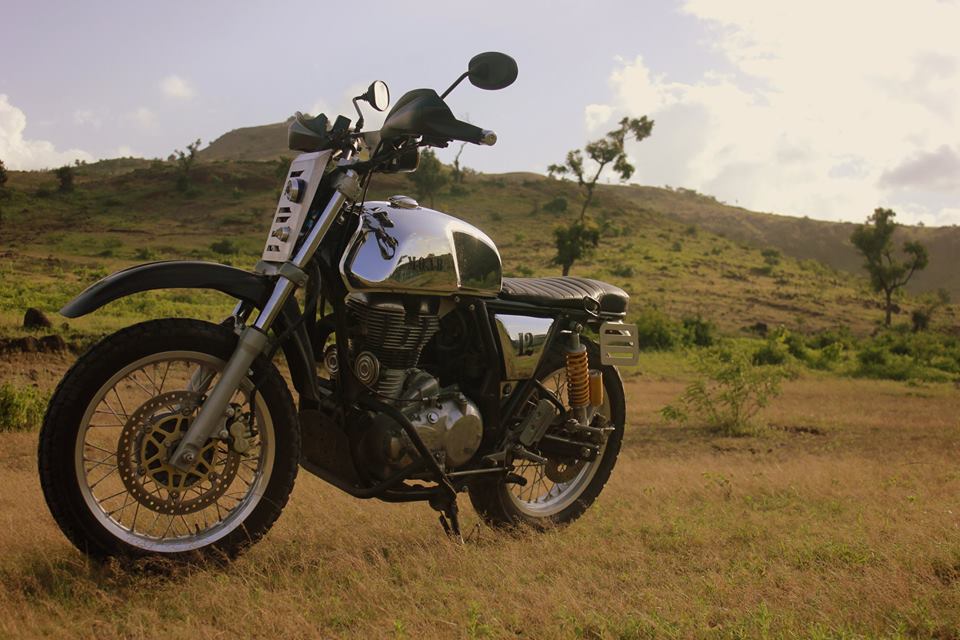 "Seldom do we turn down a project and working on a wide variety of motorcycles is one of our dreams. Till date we have worked on almost every motorcycle in the Indian market, primarily Royal Enfields and also larger motorcycles."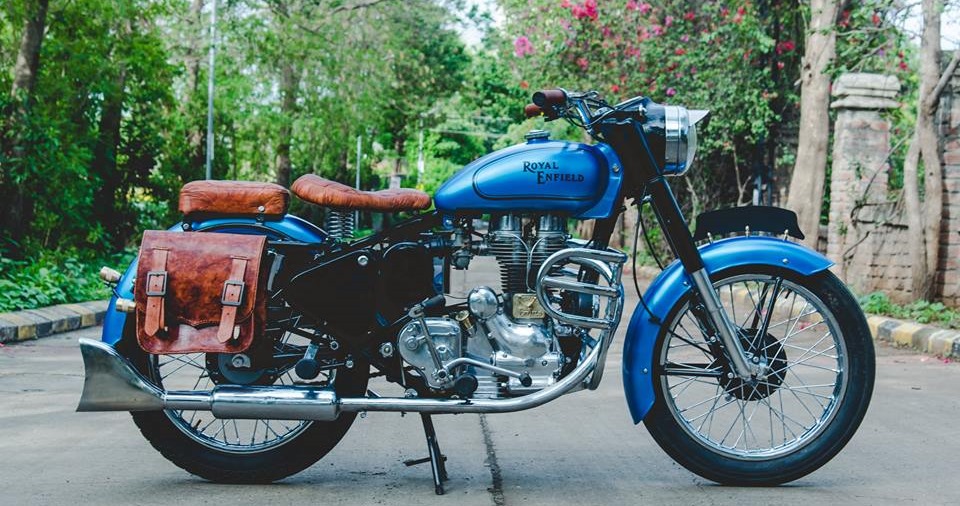 All of this at competitive prices. Our objective is to be the one stop motorcycle shop for any one part of the custom culture, here are some more of their creations, you also can find the detailed information on them on here clicking on this link.
Contact
Nomad Motorcycles
Siddharth Dsouza ( Project Manager & Sole-Proprietor)
Nomad Motorcycles Pune
Email : Lightning535@hotmail.com
Facebook Page
Phone : +918087543795
Photo and Info : Nomad Motorcycles
Note : Please mention us (350CC.com) when you contact Nomad Motorcycles.
Facebook Comments