This is a late review, yes purposefully – I wanted to impress enough on it's durability as initially I had doubt myself on those products. Weather I was wrong or right? Let's share what I experienced. I digged over internet and wanted a faster delivery as I wanted them for one of my upcoming bike trip, Yes I wanted them on highways and mostly on the brakes on the way, a big NO NO in city, don't want to look weird on city – no my taste. found plenty online and being a regular online purchaser, I wanted some reliable shopping portal like Amazon, Flipkart etc, not Alibaba/Aliexpress as I read mixed review on return policy and import duty plus loooooooong shipment time as they directly deliver product from China. I found this PAGARIA Bike Mp3 Player with Bluetooth & FM Radio (WATERPROOF) on Amazon for Rs 1,599.00/- and it was in my budget.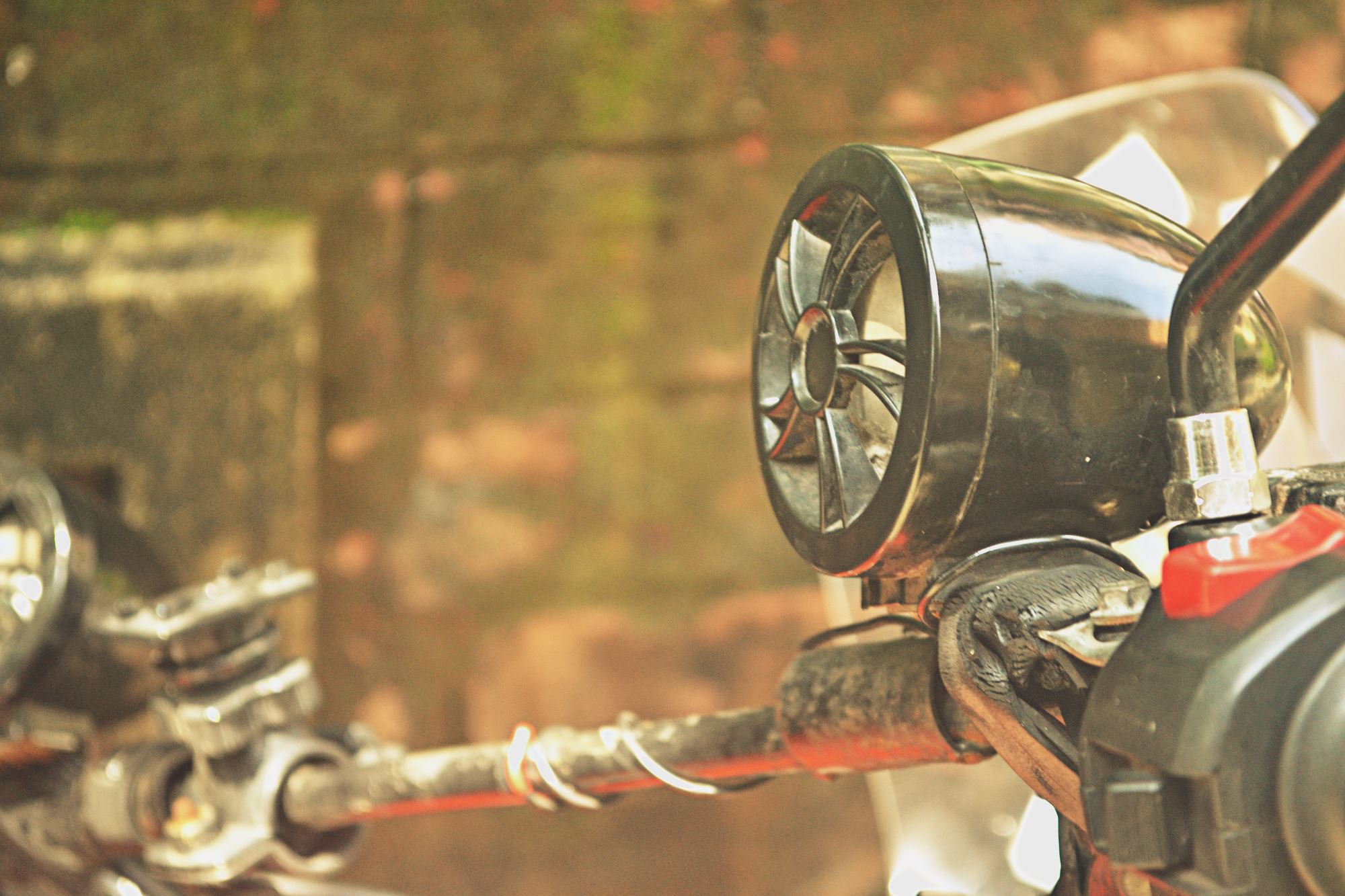 Fixed locally on handlebar with Mirror mounts, tied with rubber which I teared from expired tube, as I knew Royal Enfield will show them his real vibration power. I'm not a kind of person who wants his bike to look cute, rather I wanted a potential backing. It's about a Year since they are fixed on handlebar and no issue at all with mount.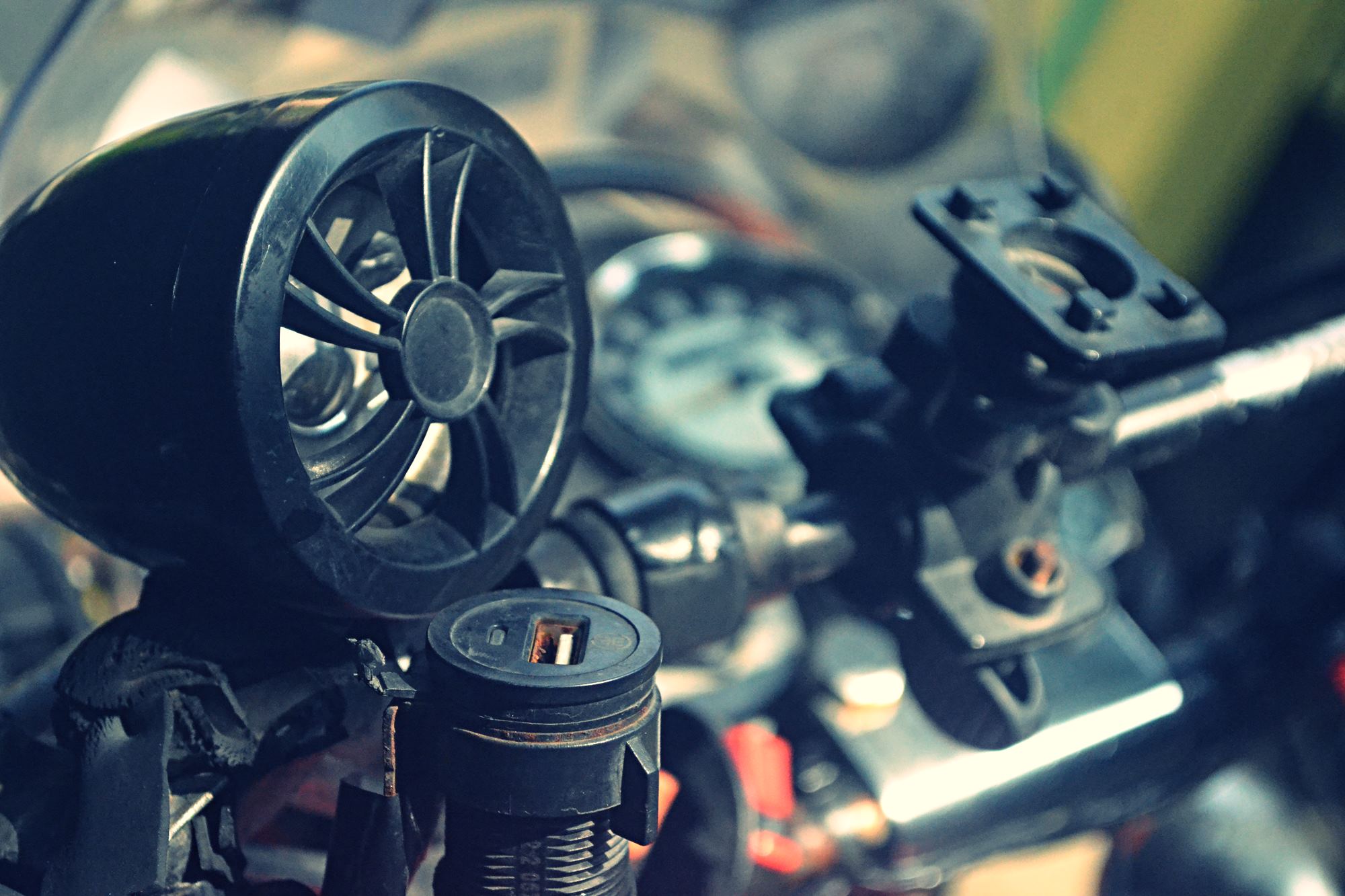 The device comes with 2 x 7 = 14 watt Speakers and one Music System having very smart Bluetooth system and memory card space. The bluetooth search and pairs nearby mobile phone and could be operate either from buttons on the device or from pone inbuilt music player. I used 32 GB of memory cards and they are enough considering you are storing music only. Additionally the device has a inbuilt FM Radio which works great if you are under radio frequency area, a simple wire as antenna. A small digital display help you to navigate.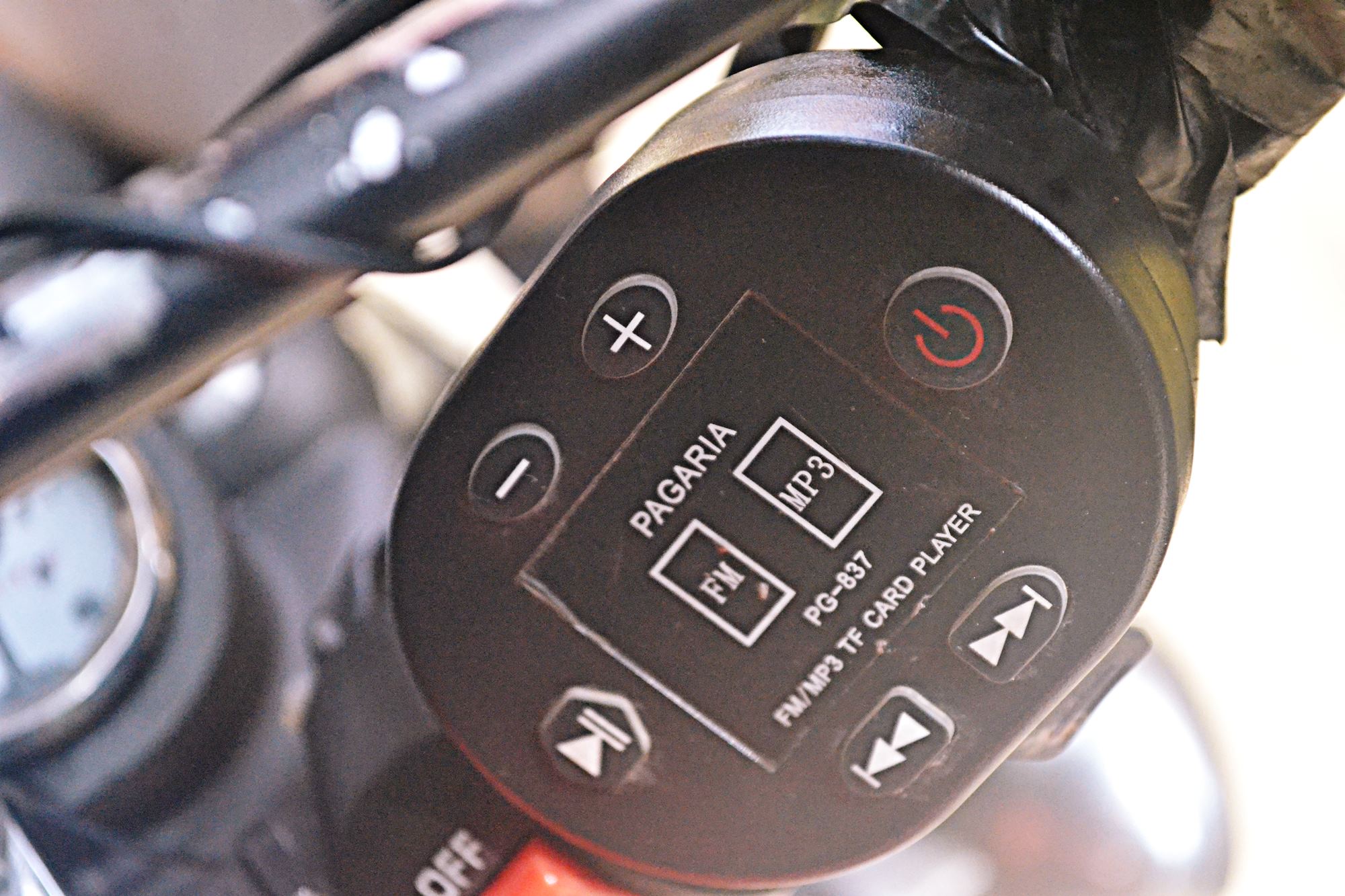 Indeed the product is designed for Audio enthusiast on the move. I have tested on a trip of a 5500 KM of ride, had different terrain and climate includes rain (though I used to cover them with plastics during rain) and the device survived them all, till 80KMPH on a Royal Enfield with aftermarket exhaust (Khalidaro Short Shift) and full mask helmet on the songs are audible decently – it's a happy review you see!
Key Feature:
Bluetooth allows you to pair with your Mobile and simply play song wirelessly.
Other connections are TF Card Slot whereby you can connect TF Card (Micro SD Card) to the system and enjoy your melodious ride.
The main panel is bright and brilliant with flashing lights, tone control, power switch and silicone buttons.
Waterproof : Both System & Speakers are Waterproof. Protects from rain and water and can be used in any weather.
Sound quality comes in powerful bass, treble, and midrange vocals. It is a first choice for audio enthusiasts.
Supports TF Card for Mp3 Music with Silicon Buttons on Control Panel.
Also has built in Fm Tuner for easy audio control.
Comes with 2 nos Waterproof Speaker with 7 Watts output from each.
Just make sure you have a good battery in your bike as if you play music continuously, this will drain out your bike's battery. Altogether product is very nice considering the price I have spent and the roads I had rode. A very useful accessory during a long trip, adds a lot of fun in tea brakes adds extra life on the go!
Facebook Comments