We did post the first article of Indian Chopper months before and had a good response in our inbox. Kamal Jeet Singh would have had a proud smile on his face if he could dig into our inbox. Well, I figure it's best, in the interests of being fair and open, that I disclose a shocking and personal fact, I'm not a great fan of false engine covers. But since I've got kicked my butt by a pretty good number of our friends, and parallelly Singh Sir also had sent us good booms to our inbox, I decided to share them with you guys again.  See, I'm not a cynic at all.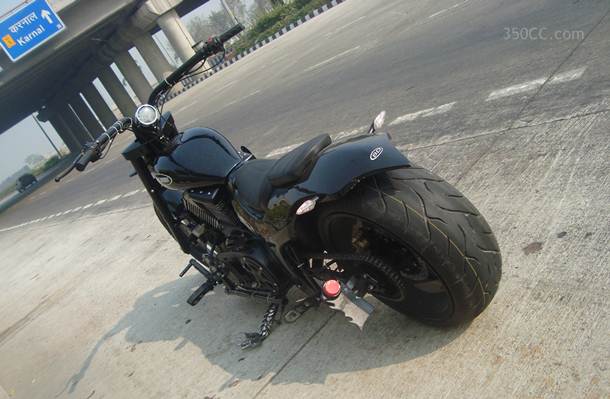 I decided not to write much as because we already have posted about them, you guys can just follow the link.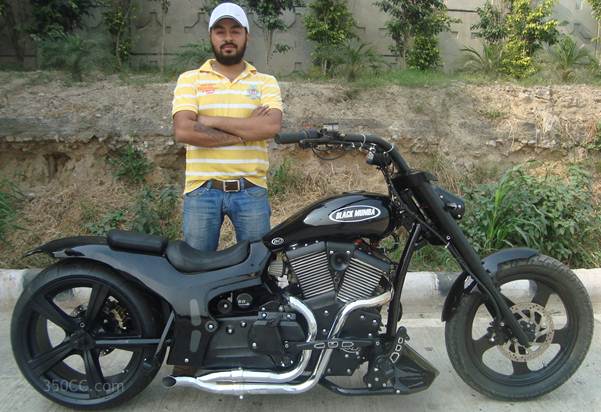 A lot of friend of ours liked the above one in the early post.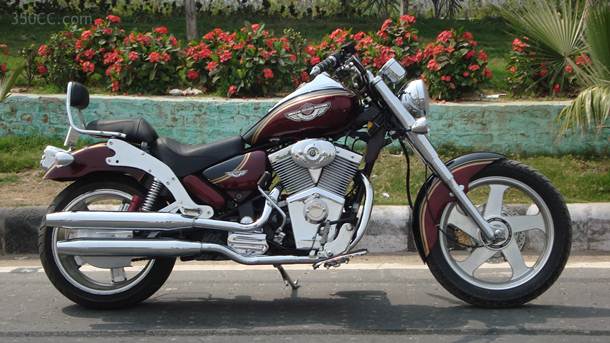 Guess what was the inspiration bike?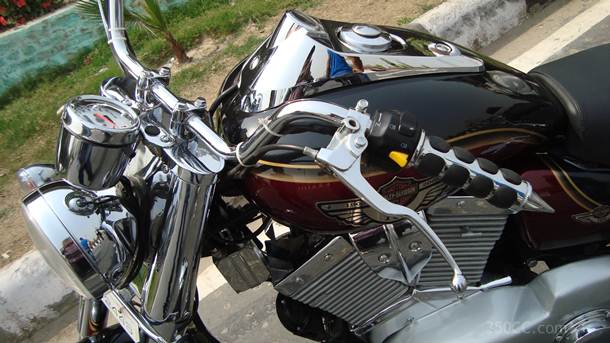 A closer look of the same.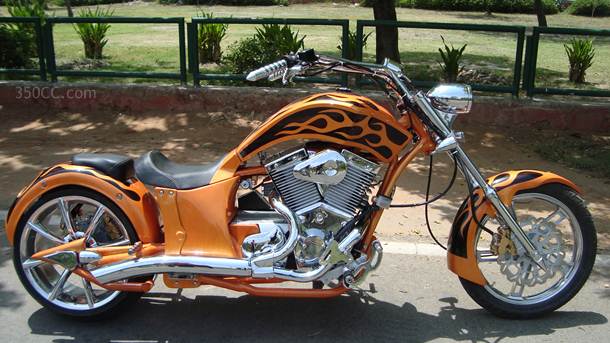 As per Singh, known as Bobby to the custom fans, Cost of customizing varies with chopper's look, 1.20 lakhs to 3 lakhs.
Contact : Mr. Bobby
Mobile No. :+91- 9213932808, 09871701677
Address : A-23, Old Govindpura, Parwana Road, Near Preet Vihar
Delhi 110051
Email Id : info@indianchoppers.com, bobbydesign2808@gmail.com
Image Courtesy : Indian Choppers
Please mention us (350CC.com) when you contact Indian Choppers.
Facebook Comments