One of the nicest things about our little blog is that you get to meet new bike builders. We literally make contact with number of new workshops every week who all keen to show us their wares. What's more, we end up getting to know them quite well. Here's a builder customizing bikes for quite a long time, 2004, Metal Leopard in Kerala, the former Anu Aju, were really been nice to us since long.
Considering the fact, there is another Metal Leopard in Delhi…hmm …we….lets talk about the another (!) name some other time may be!!!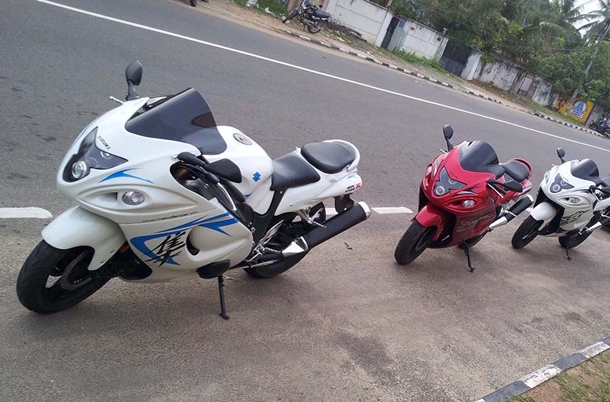 Metal Leopard Specialised In Sport,Chopper,Cruiser Segments. Also Deals In Car Modification and you can see some of the cars photo as well below. While talking to Metal Leopard guy Anuj, he says "We, the Designers of Bikes & Cars under the Registered brand name"METAL LEOPARD" are providing our best quality services to *big branded companies and our valued customers all across the country and abroad since 2004.In a very short span, we have niche a place for ourselves as one of best service providers in the art of making Designer Bikes & Cars, so we always look forward to grasp more opportunities to show our potential. With a strong belief in quality work and result-oriented efforts, we have created a formidable presence in the market."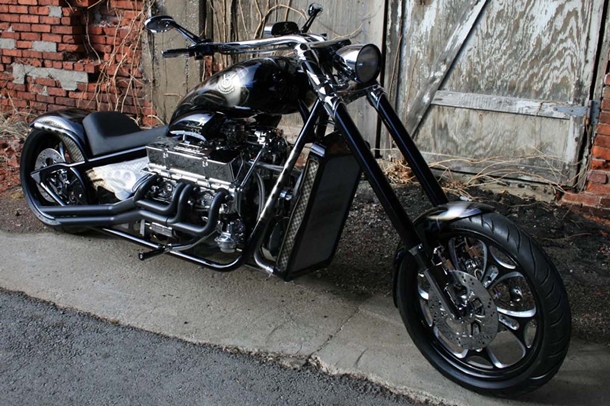 We asked them about the frames and the engine cover and they said "In case of choppers and cruiser segments, we take the neck of chassis and engine.Rest parts all are pre build. Like chassis we remake and engine covers we build on metal sheets. So that viewers aan see that It is twin cylinder. Originoal engine located inside the dummy engine cover."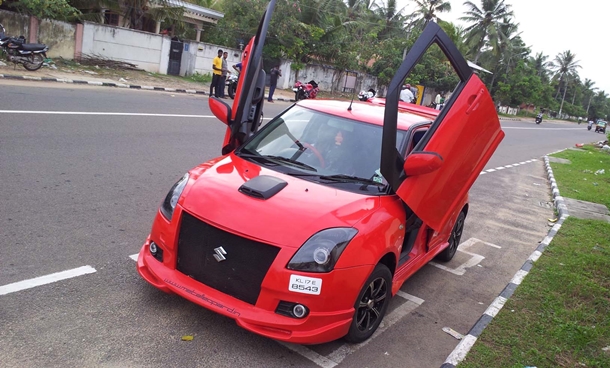 We usually try to provide the maximum information as below, in case if you have more specified queries, you shall call over them on reach them by person.
1) Average cost of Custom job (disclosing the price always helps you to get more clients)
sports Bike Conversion ranges Between 1 to 2 Lakhs.

Choppers And Cruiser Range between 2.5 To 4.5 Lakhs.

Also Doing Partial Modification And Cost Are depends Owner Requirements.
2. Do you work with only RE engines?
Yes
3) Do you provide a complete brand new custom (buy the bike then build it), or you only do the custom thing on the buyer's given Bike?
We Offer Both Complete Bike And Buyer's Bike.
4) Average Time to build?
Sports Bike Required 2 Months
Choppers And cruisers Required 2 to 3 months.
5) Anything special about you guys which makes the difference from others?
Metal Leopard Staffs Are Professionally Trained Performers.And We Are Universal Modifiers.It means We Do Modification On two Wheeler And Four Wheeler.Total Solution Under One Roof.
Anu Aju /C.E.O Metal Leopard
www.metalleopard.in
T.C 71/641, WATTS ROAD,
PANAMOOTTUVILAKAM PURAIDUM
VALLAKADAVU P.O., Thiruvananthapuram – 695008, Kerala, India
Phone : +919567332953/ 91-471-2504584
Youtube Link : http://www.youtube.com/user/metalleopardmods
Facebook : https://www.facebook.com/metalleopard
Photo : Metal Leopard
Facebook Comments