Like we always say, Each custom bike is a work of art as individual and strongly refurbish their owners personalities. So, if you're after a bike that truly and uniquely expresses your inner rebel rocker over the bike's stock look, you'll be needing something extra touch on your bike. A paint job is one of the popular and easier way to alter your bike's stock look, and most importantly with a decent expense without damaging bike's performance . We continuously search and try to bring out the new custom motorcycle workshops to amplify your range of choosing Custom bike builders. Likewise we have today a build from ParPin's Garage, a motorcycle workshop from Surat.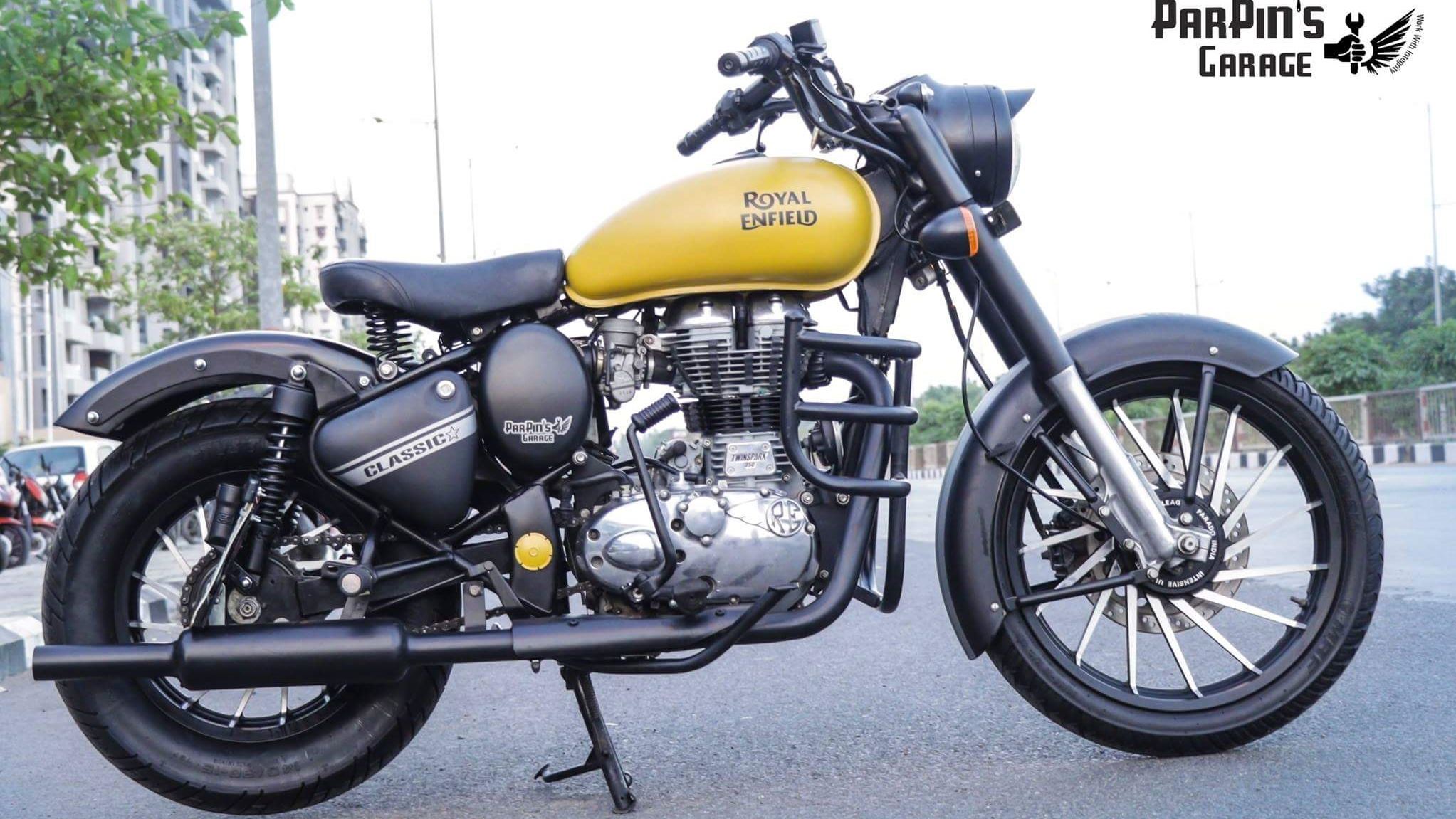 Voice of ParPin's Garage: "A customer is the most important visitor on our premises. He is not dependent on us. We are dependent on him. He is not an interruption in our work. He is the purpose of it. He is not an outsider in our business. He is part of it. We are not doing him a favor by serving him. He is doing us a favor by giving us an opportunity to do so."
Contact
ParPin's Garage
Parvez Jehanbux Jivasha
Phone Number: +91 74330 77606
Address: 33, Maitry society, b/s phone merchants mobile shop, near Gujarat gas circle, Adajan, Surat, India
Timing: 08:30 am – 07:30 pm (Mon to Sat)
Official website | Facebook Page | Instagram
Photo Courtesy : ParPin's Garage
Please mention us (350CC.com) when you contact ParPin's Garage.
Facebook Comments