Like every year, I do attend BOBMC Rider Mania, this year after attending #MahaRM in Pune, I had a separate plan – It was the first solo ride(considering the number of bike) which turned out to be one of the most exciting journey of me & my very supportive partner come wife – Pieu. Inspite of multiple minor breakdowns, the 350cc performed extreme well covering variant terrain including Jungles, Hills and Highways! GPS was the only precursor and never went wrong (almost*). Yes there was areas with no Internet allayed us in diversions during Night, but we managed – adding some fascinating adventure- no fuss on this
😉
Kolkata to Pune – The route we chose did not offer us the smoothest road and as a result we, entire group had multiple major and minor breakdowns which delayed our journey and damaged pocked badly! If you have any plan to do a East to West journey, do not follow the Keonjhar one, instead follow Google's suggestion, travel about 80/90km extra and choose road via Cuttack, Odisha. Indeed in our mishap route, about 250KM pitch were..well there were no roads and only path-holes, wonder why we pay taxes!! Road was fine once we reach Sambalpur, then Raipur-Nagpur – Augangabad to Pune.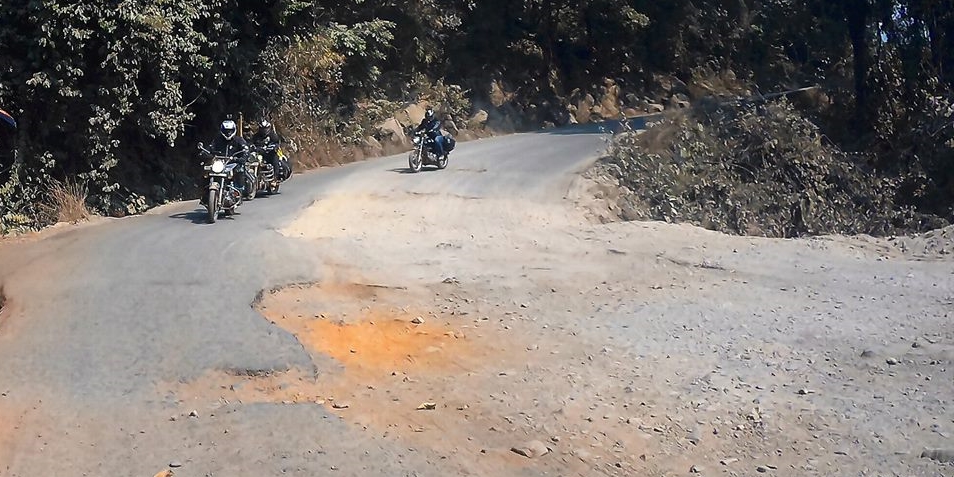 BOBMC MahaRM was our first destination with team and as usual we enjoyed like every year we do. Venue was great Mantra Resort in Bhor district, Pune – a pure hill destination with scenic views with ample choice of activities. After RM, I departed from my team and lodged there for a day, for my pillion to arrive.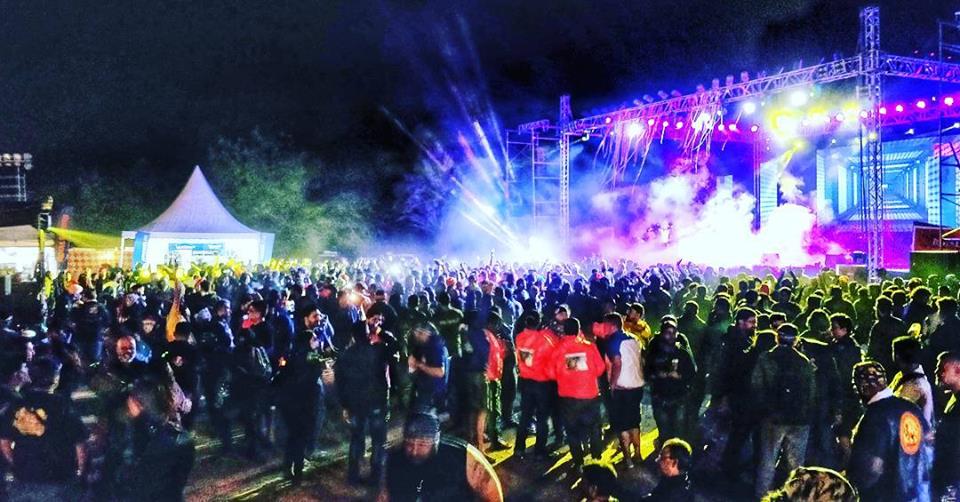 Pune To Goa – It's beautiful, if you do Pune Expressway – you know what I mean! The mesmerizing beautiful four lane curves over the hills will keep your wheels rolling! We started off from Pune as my wife landed there late night and we started at about 8 o 'Clock in morning, our plan was to hit Kolhapur after covering forts in Pune and Satara districts. But the smooth road were so addictive, we reached Goa by the evening. After NH48, there's a cut at Nipani, Nipani Gadhinglaj Road which indeed a beautiful single lane without any obstacles followed by Amoli ghat waterfalls and lots of smooth curves lead you to north Goa. Goa was as usual loud and Happening with Beer and Music – in Central Goa. We missed Dudhsagar falls due to lack of information, yo can not travel about last 12 km in Bike and you have to rent a Bolero by tour operators at some point which costs about 2800/- for 7 persons, the last vehicle starts the point by 4:30, we were only 2 and even wanted to pay the amount, we had less time and had to skip the spot. Apart from this we covered Chapora forts, Aguada Fort and all – what we missed last time. We extremely enjoyed South Goa, wehen we were about to leave Goa, we found a Cottage with Vacant board with phone number in Agonda beach, called the number and booked it right away (lodging for 2500/-). What else you need when you park your bike infront of your beach cottage and get twopenny beers on board
😉, That evening was indeed a sorcerer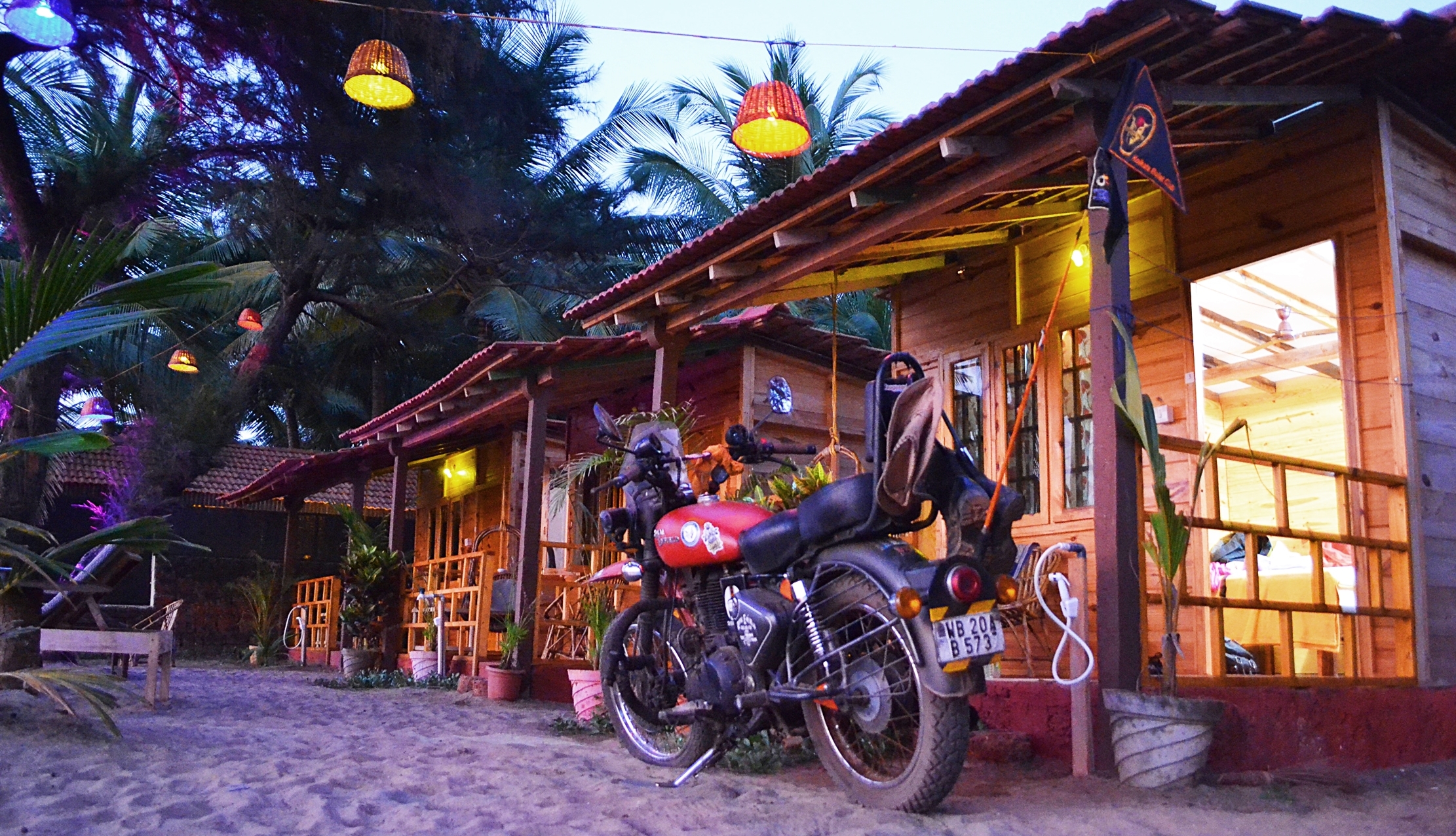 Goa to Kerala – Kerala was our final destination – We started on 3rd Feb from Goa and entered Kerala covering some part of Karnataka. The never ending towns, horrifying traffic (as we chose west coastal route) initially turned us off. But more we started exploring the most literated state of country, there's all positivity we went through and taught about! Clean roads and beautiful houses all over the state no mater where you visit. Ample of the heritage Churches, massive Mosques, and the ancient Temples…. And I saw a lot of Reds! The magnetized backwater houseboat stay (Rs- 6000/- for 2 person including meals) in Alleppey was something very new experience and we enjoyed a lot! Riding experience in Muzhappilangad Beach was't new though, but it was a beach where driving is allowed legally 😉 Athirappilly Falls is an additional visit as we wanted not to spend another day in backwater so Googled and found the place nearby, about 120km from Alappuzha. Above everything, we met all wonderful people who indeed were very eager to help with a very smiling attitude! Kerala is a complete win-win anecdote to add! The trip ends here! We returned to Cochin and packed our bike to Agarwal Packers and Movers (Cochin to Kokkata shipping charge- INR 9470/-), and flew to Kolkata.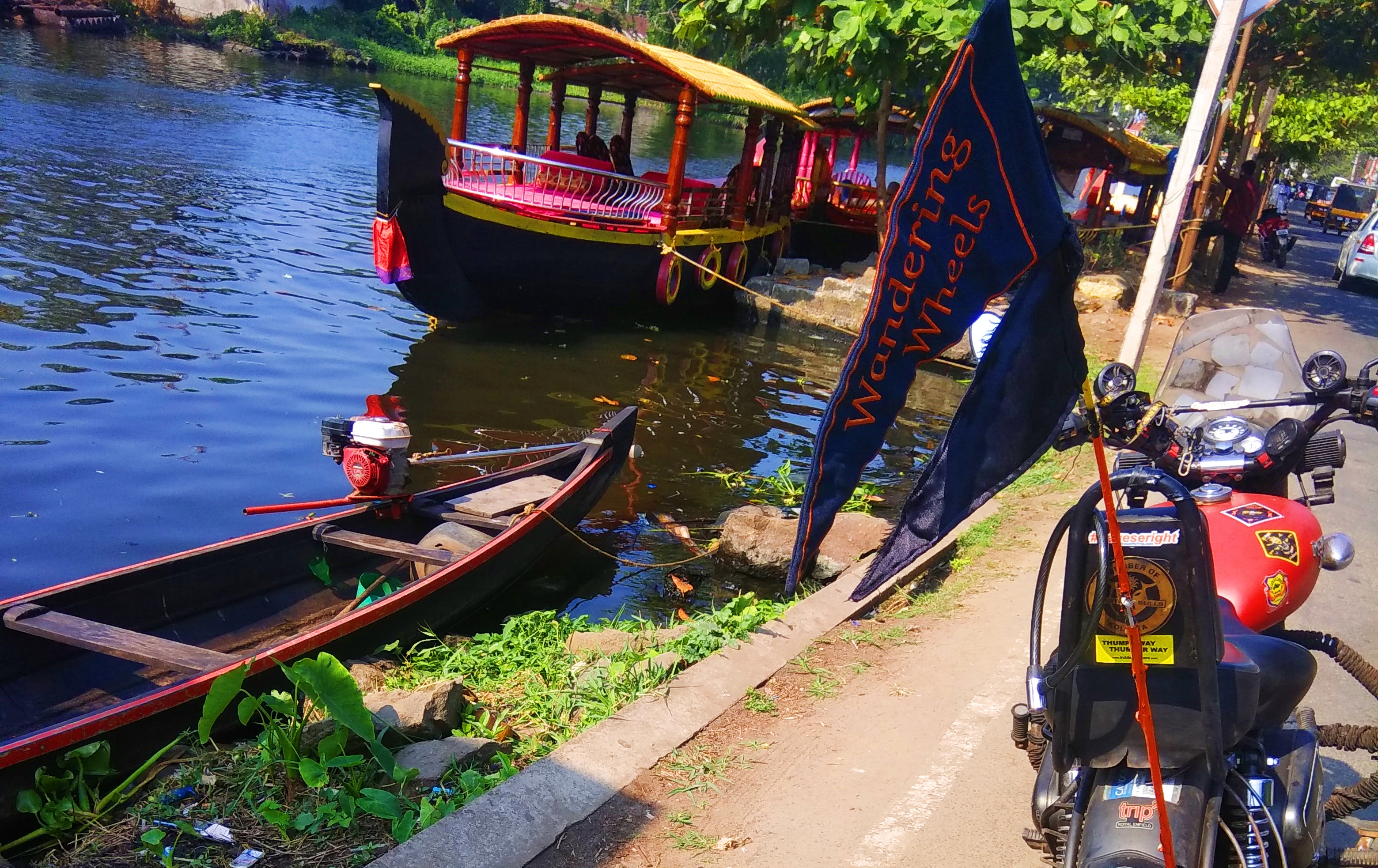 Not to forget thanking OYO #Oyo Rooms made our life easier and immaculate. No random useless promocode and time wasting offers like MakeMyTrip or GoIbibo, the room prices were straight and in a lower side providing all baisc amenities and cleanliness.
Facebook Comments