The most awaited event for all Motorcycle fans in Kolkata is only a few days ahead. The most exerted brand of the Motorcycle World, the iconic American motorcycle brand with a cult-like following, Harley Davidson is all set to cruise into Kolkata. They city might get a Poila Boisakh (Bengali New Year) gift, which is middle of the April, as inauguration of the showroom.
Address

Bengal Harley Davidson

Muzak – Jatragachi, J.L No 24
Rajarhat, North 24 Parganas
Kolkata 700059
Phone : 900 7023 239
E-Mail : crm@bengal-harley.in
Harley Davidson already had launched 15 models for Indian market having a price tag of INR 5.5 Lakhs to INR 35Lakhs with engines that range from 883 cc to 1,802cc.
The motorcycle showroom, near Rajarhat, spread luxuriantly over 3,000 sqft, will be larger than many a car dealership in the city. it will also retail its equally popular merchandise and accessories. "The service centre will be located next to the dealership, making it extremely convenient for customers," he said.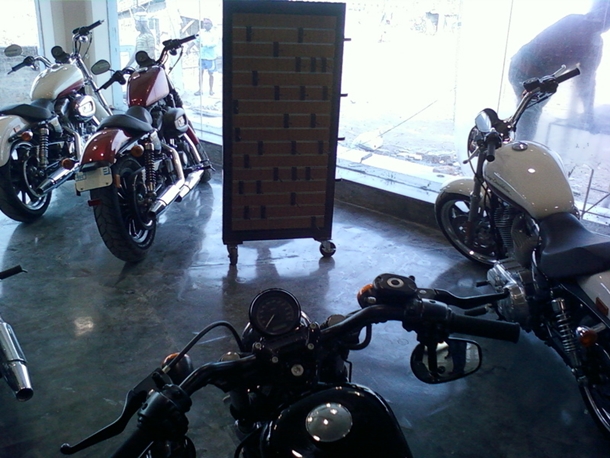 Featured Photo : Swastik Basu, Rajdeep
Facebook Comments