If you cherish old school rides and love kick starting the bike before going full throttle, if you like clean lines and upmost power , Jawa Yezdi are the bikes you should give a try. Having the retro cruiser look, dual exhaust, an excellent 250 cc engine with a lot extra torque than what you consider. It has a completely excessive gear. Jawa motorcycles were introduced in India in 1960 and production was carried out directly in India by Ideal Jawa India Ltd based out of Mysore. The company stopped production in 1996. However still several bike enthusiasts in the country adore the name and have their affection strong for the bike. Maintaining the stock vintage look definitely the pride for the legend, but here we have another charm for this restored Jawa 250cc by Dochaki Design, of Pune.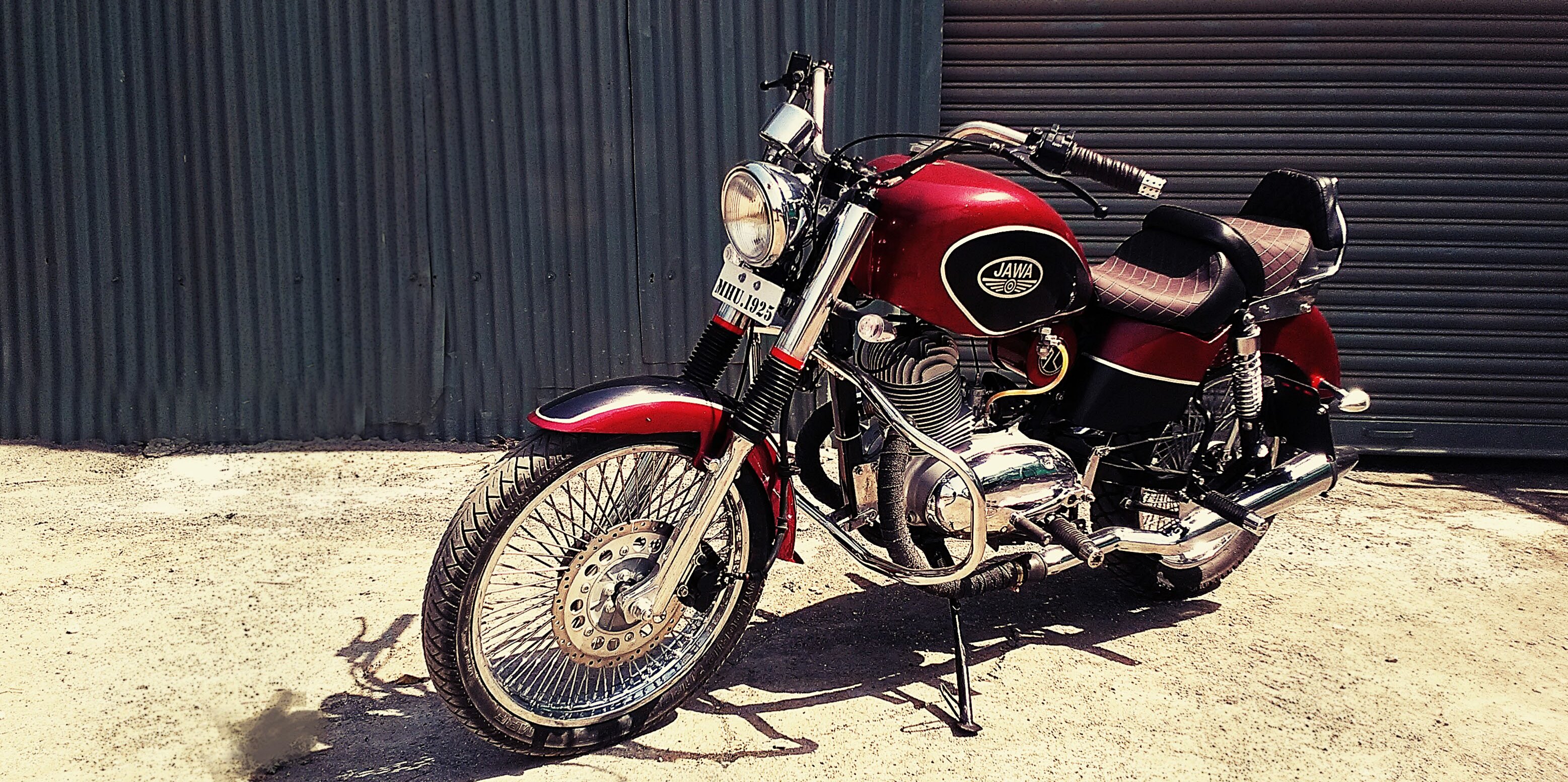 Talking on the bike, Anupam Singh Parihar, the key person of Dochaki Designs, briefed few details with us, "Few Days Back we had finished our build Marut based on JAWA-250cc. It was and old bike which came to us in a tempo in different pieces. So it was a huge task to make it run along with all the parts which needed to be build. so Marut is a old school style cruiser/Chopper. everything on the bike has been worked up. starting from rims bigger tyres, new forks ,shock absorbers, T- Assembly, swing arm, conversion of old engine into a electric one. all this to achieve the desired proportions. New Hand crafted tank, Mudguards, Side Panels, Two pieces seat. and lot more details. We have tried a new style of paint, which is marble effect. to give the paint job an extra edge."
Contact
Dochaki Designs
Founder/CEO : Anupam Singh Parihar
Kadam Wak Basti, Pune sholhapur highway
Pune, Mharashtra.
Call 08806795165
Email : info@dochaki.com.
Dochaki.com | Instagram | Facebook
Photo and Info : Dochaki Design
Note : Please mention us (350CC.com) when you contact Dochaki Design.
Facebook Comments