They say the dishes my by the Lucknow Nawabi cooks are timeless in taste. The flavours have withstood the test of time and the changing tastes of people. The Kebabs and fruits of Lucknow can leave you craving for more. f there is one city that has carefully deviated its conduct from recent modern developments, it is the traditional abode of Lucknow, which is still a crowd puller in the largest state of India – Uttar Pradesh. Still recanting in the rich history and grand culture from its earliest days of tracing, Lucknow has managed to retain a special flavor common to the erstwhile rulers of bygone eras.
While searching more and more Indian Custom Motorcycle units in every town, we have found another pretty impressive group in Lucknow, Pathan Customs Motorcycle, not totally into Professional, but they would love to build your dream bike. Back there in Lucknow, It's a little surprising to see the overwhelming response to their build, The Black Stallion.  The paint job reminds all the heritage beauty of the city. "People usually stop me and ask me about this bike…" Says Naved Khan, the lead guy of among the 6's team of Pathan Custom Motorcycle.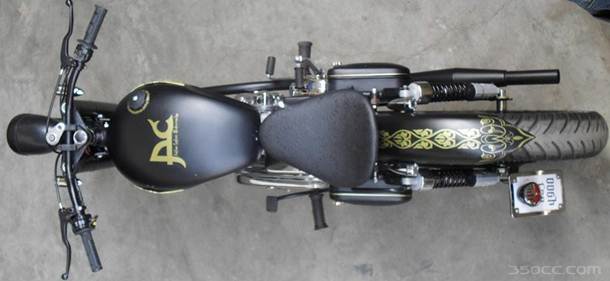 I'm not at all professional when it comes to customizing bikes. It's my passion; I have grown up modifying my Cycles as a kid n I had always dreamt of designing a bike. So, for people who are passionate about such customization, my work station is always open!
Average Cost ranges anywhere between (50k -2 lacs) depending on the wants of the customer, fair enough budget. He says "We usually customize Royal Enfield. All we need is an Engine n Chassis rest of the customization is cost- dependent, want of the customer and ethical designing…"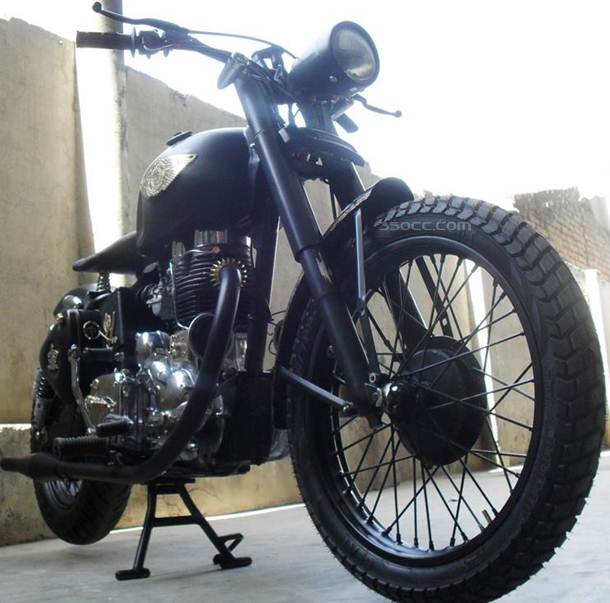 Also if you wan't a all new bike to Modify, there's a good option they provide,
Yes we buy the bikes and build it & sale it but we prefer to do the custom things on the buyer's given..
The 6 guys group take 3 to 6 months to build the bike. So the city of the mouth-watering curries of heavily mashed masala and finger-licking menus, if you wish your motorcycle to get the extra attention, if you love to have a custom made bike, you can surely knock the guy Naved.
Call Naved Khan :
91-9450287338,
+91-9559994786.
Or you can Mail to : pathancustoms@gmail.com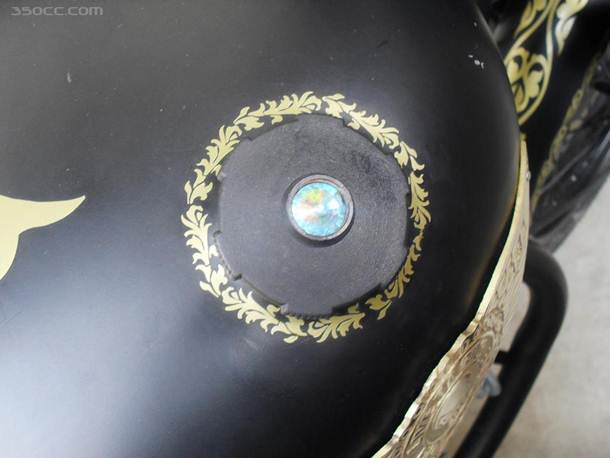 You may contacty the builder to purchase the bike.
Photo courtesy: Pathan Customs Motorcycle.
Facebook Comments