So far most tenacious and essential decision you need to figure out to start a Cafe Racer project, is the selection of the donor bike. The era when cafe racer was populated, the bikers didn't have that wide range of option, however in current days motorcycles have favored from decades of racing development and technological advancements which benefits a builder's task! A mid-displacement equipped equipped street bike can run decently in cafe racer form.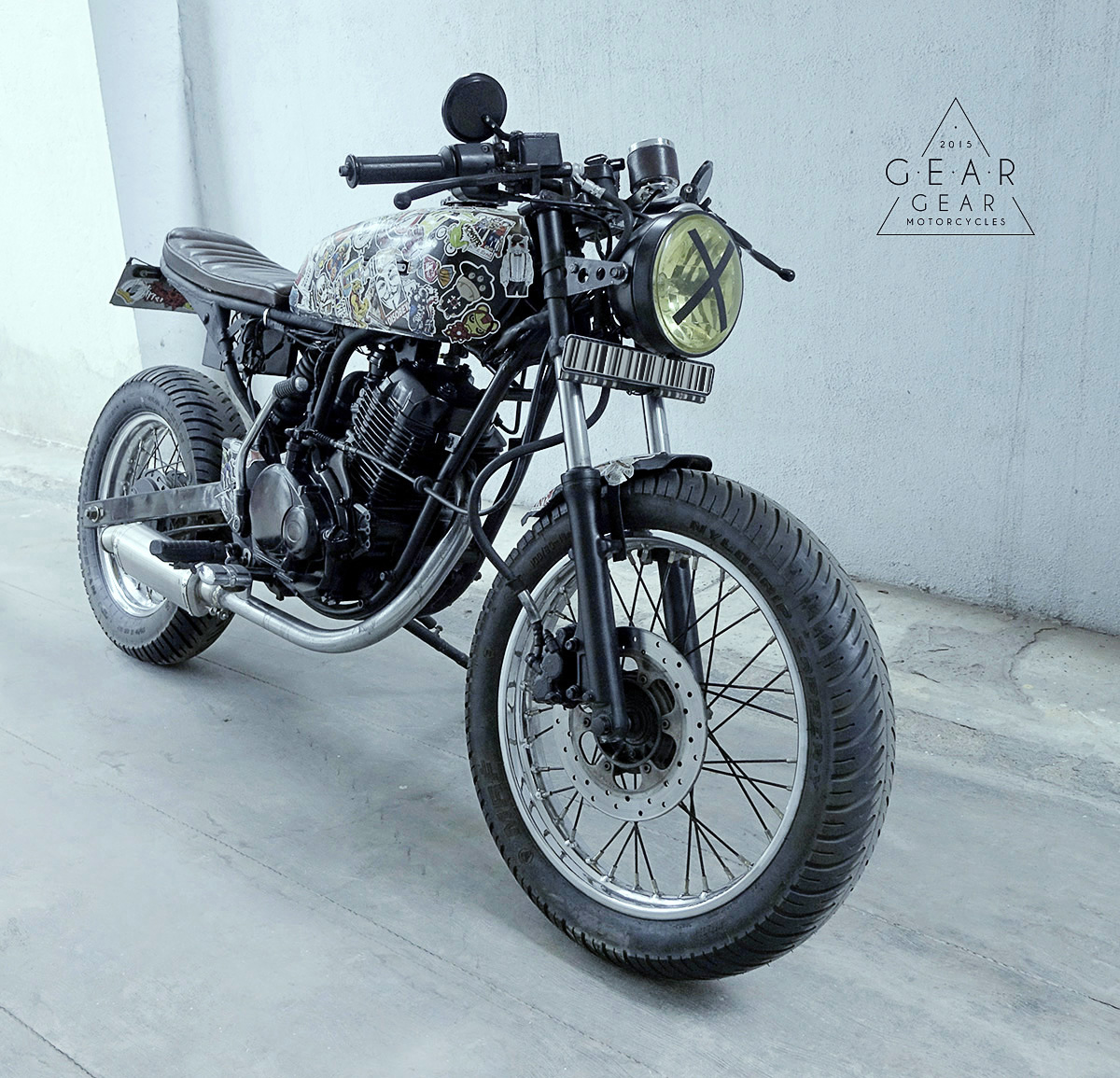 Bajaj Pulsar is just one of its own kind having  good suspension in it, quite smooth running bike with a great mileage and many other factors in it which makes it more great being an affordable bike in market. Considering the facts, you probably wouldn't regret much to build a Cafe Racer on a Pulsar engine. Check out this all new build from Gear Gear Motorcycle, located in Bangalore, which wisely reminds you brat styled Cafe Racer charm!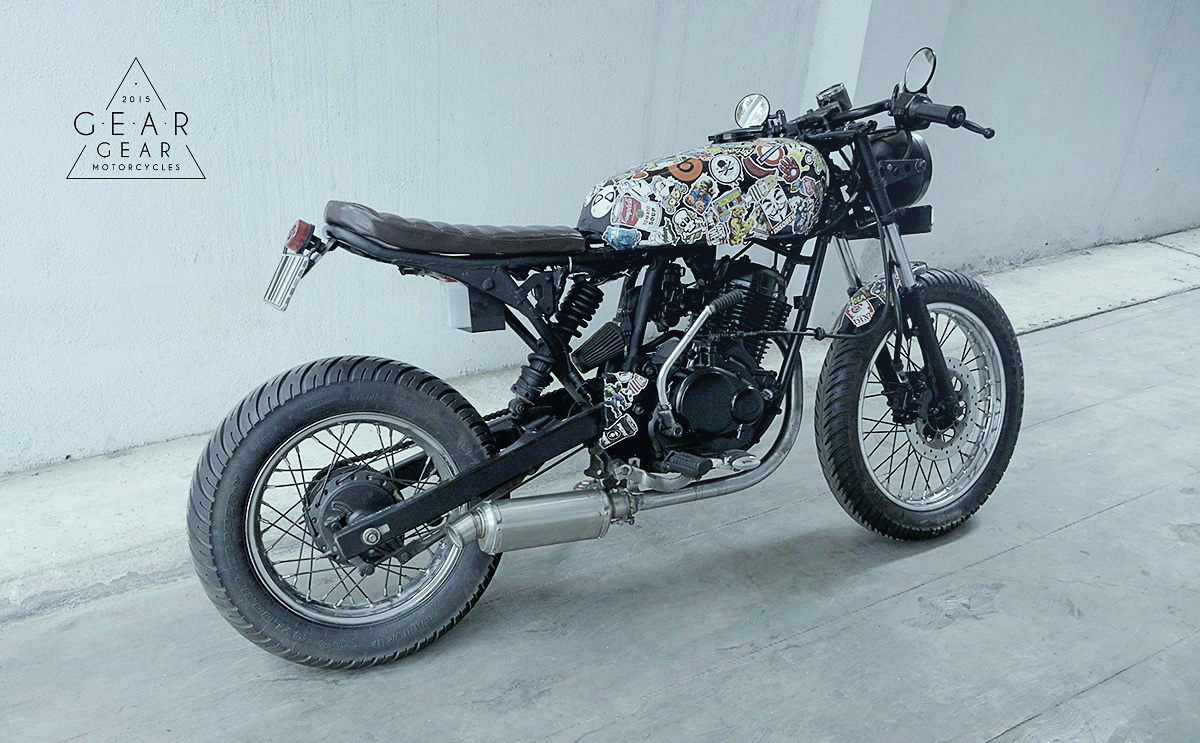 "This was a 2001 Bajaj Pulsar as well. We went for a full on cafe stance, the rear mono shock helped get the desired height. Clubmans, straight lines, bare-bone stance. The front and rear wheels were re-hubbed, with new fatter rubber, chassis chopped and modded, and all electricals and lights changed.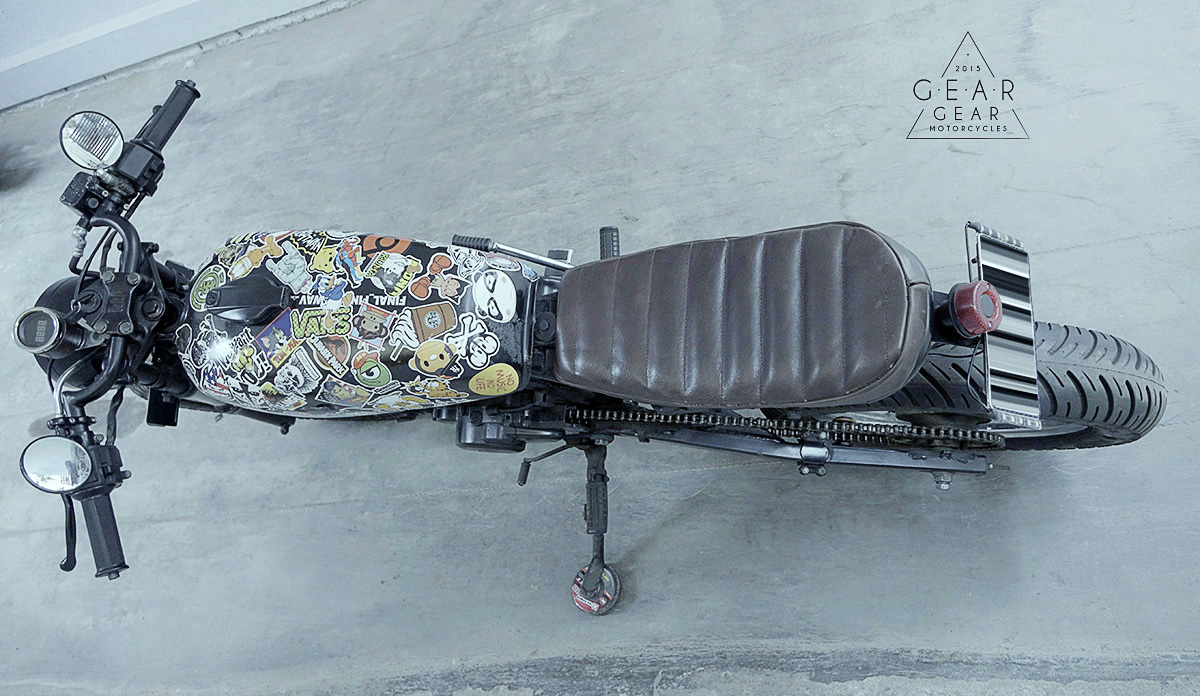 We used a really old tank, with dents and scratches, and went with loads of decals leftover from my skateboards. Dark brown handstiched leather seats, a tune up, and the bike was ready. This bike in particular wasn't about a glossy finish or a shiny paint job. Just went for a super casual look and a fun-to-ride build."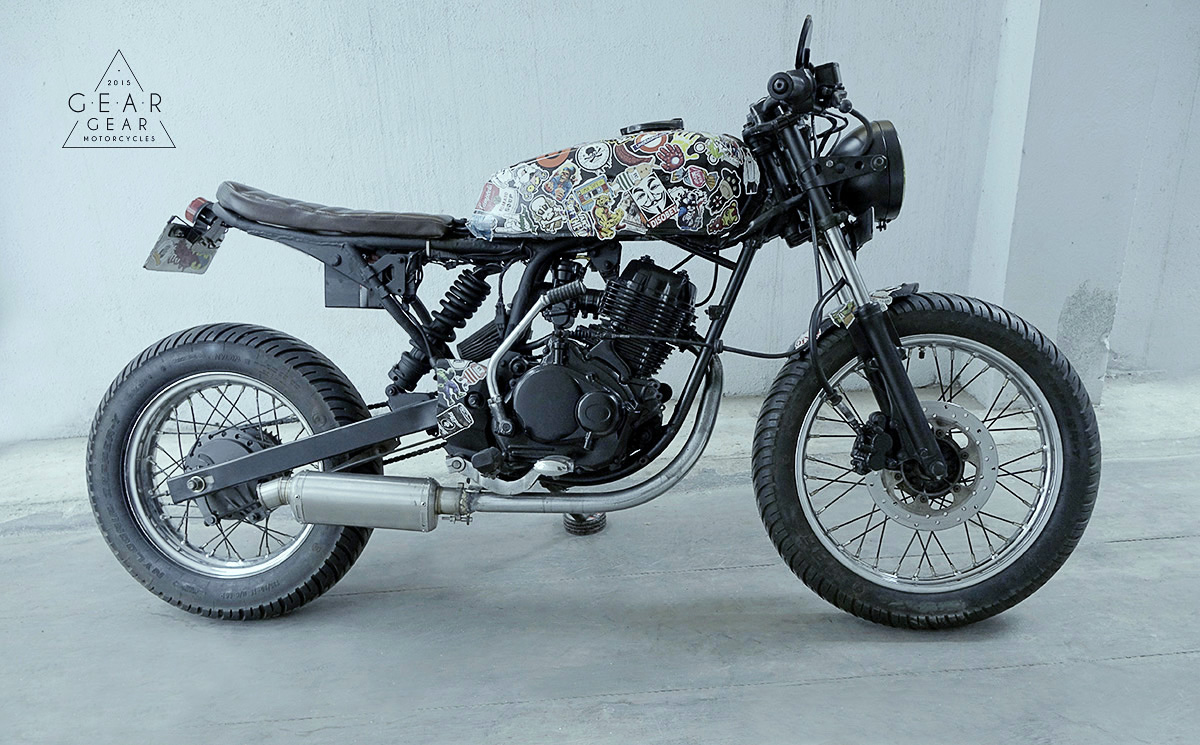 Gear Gear Motorcycles is motorcycle  workshop located Indiranagar, Bangalore. You can find the contact details at the below if you wish to connect them to execute your mod ideas!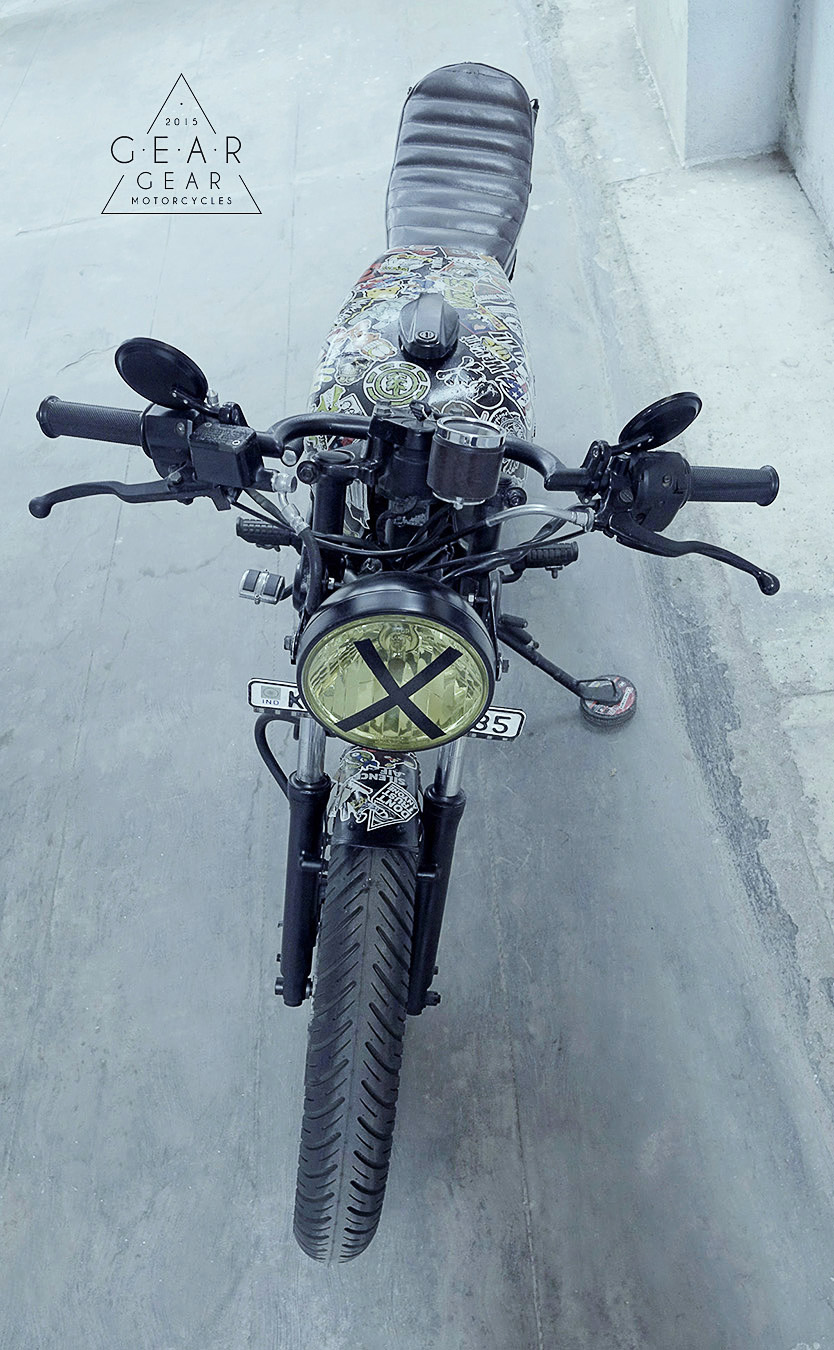 Contact
Gear Gear Motorcycles
149, 10th cross, 10th Cross Rd, Binnamangala, Stage 1, Indiranagar, Bengaluru, Karnataka 560038
Call : +91 98868 94644
http://geargear.in
Photo and Info : Gear Gear Motorcycles
Note : Please mention us (350CC.com) when you contact Gear Gear Motorcycles.
Facebook Comments