Airbrush custom painted and for the first time in country (Art on chrome ) Harley Davidson, Fat bob 2015.
Combination of Pearl white and metallic blue with deep blue flakes and some airbrushed flames and eagle face .
For Art on chrome , etching is used and all the designes are hand crafted.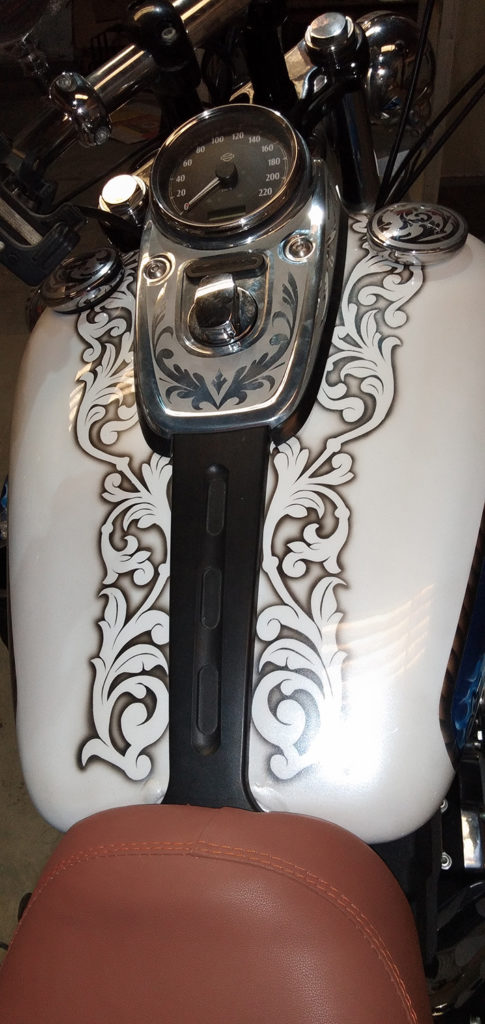 Contact Person – Vikul Paul
Contact no – 9736322777
Facebook Comments